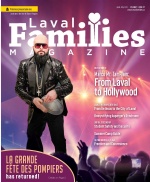 In The Latest Issue:
Latest Issue:
La Grande Fête des Pompi...
Spring is Here at Last
Marco Mr. Tam-Tam: From ...
Top 10 FREE Educational Apps for Your Smartphone or Tablet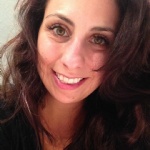 BY:
Lisa Cipriani
Issue 11
As technology becomes more and more accessible, our smartphones and tablets have practically become an additional limb. Even very young children are adept at using these tools. Though it would be wise to limit the amount of time children spend on these devices, we can all benefit from a bit of brain exercise now and then. Here is a top 10 list of FREE educational apps to try for all ages, from pre-school through to the golden age!

Ages 0-5
ABC Alphabet Phonics by GrasshopperApps.com is a great way for very young students to learn the alphabet by sight, sound and touch. The app is so user friendly the makers insist that even a 9-month-old baby can listen, touch and play along. The app offers various levels of difficulty and different activities, even allowing Mom or Dad to record their own voices saying the letters of the alphabet. You can even upload your own pictures to the app to represent letters of the alphabet, such as a picture of your dog for letter D. Requires iOS 4.3 or later.

Alphabet Tracing from Oncilla Technologies offers finger-tracing for very young children to learn how to write their letters in either uppercase or lowercase, complete with cute animations showing kids which way to trace. There are also basic numbers to trace, and you can even use the app as a simple doodle pad! The menu also allows you to change the colour that appears as your child drags a finger down the screen, and if you want to get really fancy, you can select a fun pattern instead, such as zebra, crocodile, sand, grass or even bright glitter colours just to mention a few. Bring on the artwork! Requires iOS 3.0 or later.

Ages 6-8
Phonics Genius by AlligatorApps.com is a very popular tool for early readers, containing over 6000 words grouped by phonics rules for students to master. The app allows parents or teachers to record their own voice, reading target words (or simply listen to the in-app voice), and students can do the same to test their articulation. This app has enormous potential for second language teaching as well. You can also add an unlimited amount of new words yourself and record your voice. Flash cards can even be grouped into customizable lists. There is even a quiz mode that creates mini quizzes based on what students have learned so far. All modes are adjustable such as level of difficulty, fonts, colours and even timing. Requires iOS 4.3 or later.

Math Academy by The App Gate Inc. offers a fun, easy to use interface that allows students to work on addition, subtraction, multiplication, and division skills. All games have three levels of difficulty so you can adjust as your child improves. Upbeat music and fun sound effects complete the experience. What's more, as students successfully answer the questions, they earn coins that are used for unlocking stickers in the sticker collection. Instant encouragement! Requires iOS 4.3 or later.

Ages 9-12
BrainPop Featured Movie by BrainPOP is high-quality app you won't want to pass up if you use an IPhone or IPad. Watching fun, animated educational movies followed by a short pop quiz allows kids to learn anywhere, anytime, choosing topics that interest them. The short movies cover a huge variety of topics under the headings of Science, Social Studies, English, Math, Arts and Music, Health, and Engineering & Tech. The free app comes with over 20 free movies and quizzes, and there is the option to purchase different subscriptions to unlock hundreds of more movies on all of these topics! Even teens and adults are entertained. This app is great for home or school use, and ties in well to both Canadian and American curriculums. Requires iOS 5.1.1 or later.

StoryKit by ICDL Foundation allows you and your children to create online storybooks complete with text, graphics (even your own photos or drawings) and a bright layout! You can rewrite classics such as The Three Little Pigs or write your own book. Your child can even record their own voice while reading the story, or simply record sounds as sound effects. This app offers hours of fun, and it is an activity that you can do together. It also offers your child the chance to be creative on their own and surprise you with their finished storybook. You can lay out the elements of your storybook (images, texts, sounds) by dragging or resizing by pinching. The interface is so easy to use that even younger children can assist, and adults can have fun as well. Requires iOS 3.0 or later.

Teens
Weird Facts 1000 by Michael Quach gives teens interesting and fun facts about all sorts of topics that they can share with friends via SMS, e-mail or even Facebook, directly from the app. Your teen can learn something new each day, or as many fun facts per day as they want! Not only has this app received very high ratings, but it's great for the whole family or even at school. For example, did you know that a cow can sense odors up to 10 miles away? You might also be surprised to learn that we all have microscopic creatures lurking in our eyelashes. These little tidbits of facts are so fascinating that your teen may want to begin researching in more detail, and before you know it, that English or Science research paper is all done. Talk about inspiration! Requires iOS 4.3 or later.

iMathematics by Antonio Giarusso is an extremely comprehensive Math app for high school Math and beyond. It has an integrated search engine so that your teen can find a topic very quickly and consult the information and explanations within the app. This app contains over 1000 formulas, definitions and theorems. There is a huge variety of topics such as Algebra, Geometry, Trigonometry, Probability, Arithmetic and much more! There are over 100 quizzes to help your teen practice skills, with Wikipedia links for every topic. What's more, the app comes with seven different calculating tools (such as graphic calculator or matrices solver). There is even a Math glossary for all terms. This could be a homework helper or study tool, or simply used for a bit of practice each day. Requires ios 7.0 or later and a data plan for some of the functions.

Adults
You've seen the commercials; now you can play the app for free! Lumosity Mobile by Lumos Labs exercises your brain in a healthy way, training your memory and attention. While you are playing animated games designed by neuroscientists, you are actually keeping your brain young. You can create your own profile within the app, selecting what areas of the brain you want to work on. The app suggests playing just a few minutes per day, or doing one of the personalized "brain workouts" the app creates for you. Waiting at the dentist office? Standing in line at the bank or grocery store? Why not slip in a little exercise? Adults need games too! Requires ios 6.0 or later.

Duolingo by Duolingo is a language learning app you can use on your smartphone or tablet in just a few minutes per day. Learn Spanish, Italian, French, German, Portuguese, Chinese, English and much more! This app won Apple's 2013 App of the Year, and it is completely free of ads or hidden charges. It is advanced enough to keep adults interested and easy enough for teens to use. It has you learning in visual, written and spoken modes. Caution—it can be highly addictive! Requires iOS 6.0 or later.