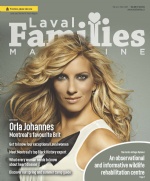 In The Latest Issue:
Latest Issue:
Rabbids Amusement Centre...
Maximizing Children's Po...
Special Needs Camp: A Fu...
Getting 5th Graders Ready for 'High School Entrance Exams'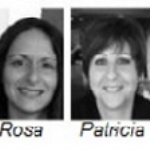 BY:
Rosa Falato & Patricia Fata
Issue 11
You are finally here! Your son/daughter has his/her heart set on attending a specific high school. The parents often ask us: "So, what can you do to help them achieve this goal?" Here are a few suggestions from H.O.P.E Centre to get you on your way.

Evaluation Reality is that competition is stiff in obtaining acceptance to preferred schools. Getting a head start is the first thing we can do in order to increase the chances of success. We offer early intervention dates in order to access the child's strengths and weaknesses. We conduct a series of Canadian-based exams which evaluate your child on reading, language, mathematics, vocabulary, spelling, language/writing conventions, computation and numerical estimation. This will give parents an indication of where the student lies academically and set the guidelines for our team to initiate working with the student.

Demystifying and Clarifying High School Entrance Exams

Your child is doing well. Nonetheless, you are seeking that edge that he/she needs in preparation for entrance exams… we got it! Our qualified educators have what it takes to guide your child through this process all the while keeping calm and passing their exams. Our strength is in coaching students the proper techniques that help alleviate stress; therefore, eliminating the chances of blanking out during exams.

Available Dates: (limited space)
January 31st, 2015 @ 9:00-1:00
February 21st, 2015 @ 9:00-1:00

Our "Demystifying Entrance Exams Workshop" includes:

Teaching child general techniques
Working on coping with stress and/or anxiety
Performing Canadian-based practice exams (review of curriculum)
Strategies on reading comprehension
Guiding them on time management
Processing personalized interviews one on one
A working booklet for them to keep
Study and Organizational Workshop
Does your child understand how to study material and how to stay organized in doing so? Through our experience, we have noticed that most students lack studying and organization skills. These skills are of major importance in order for an individual to succeed academically as well as on an everyday basis. This workshop allows students to specifically work towards acquiring and mastering essential organizational skills. The process results in the kids using these skills towards achieving personal and academic success.
Available Date: (limited space)
February 7th & 8th, 2015 @ 9:30-11:30
H.O.P.E. is presently offering these workshops and much more.
Call us now or visit our website for available dates