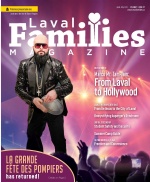 In The Latest Issue:
Latest Issue:
La Grande Fête des Pompi...
Spring is Here at Last
Marco Mr. Tam-Tam: From ...
This was the BIGGEST Young Authors Contest EVER!
Congratulations go out to all the participants and winners!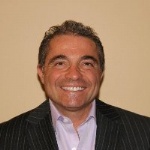 BY:
Luigi Morabito
Issue 13
On Sunday March 29, 2015 we had:

Over 1,300 registered Young Authors participating:
Over 1,200 visitors/attendees:
Three ceremonies held in place:
115 raffle prizes worth a total of $11,000:
School staff, teachers, principals, and parents were talking about it. We can't say enough about this monumental event; it was a great success!
A big thank you to the Sir Wilfrid Laurier School Board, teachers, principals, parents, and especially our young authors for their involvement in making this YAC a huge Success!
Thank you to all our volunteers!The leadership teams of:
Mother Teresa High School
Laurier Senior High School
Laval Liberty High School
Laval Junior High School
Rosemere High School
Lake of Two Mountains
EY Team
A heartfelt "Thank you" to all our SPONSORS
See you all at the 2015 – 2016 Young Authors Contest!
In this IssueThe front cover is dedicated to Oziano Migliozzi
, a boy who was born with not only one but two serious illnesses. His parents learned the devastating news that he had sickle-beta thalassemia ―a type of anemia that attacks the red blood cells and causes blood clots in vessels to form which leads to inexplicable excruciating pain― and Williams Syndrome (WS). This syndrome affects 7500 to 20000 children worldwide. Simple things in life, which we usually take for granted, were a huge challenge for Oziano, but with the love and support of his family he beat the odds.
15 Minutes a Day for Your Preschooler's Literacy
A parent's guide to preparing 2-5 year-olds for reading readiness.
The preschool years are a very formative time for children, a time when they begin to model their parents, begin to show signs of preferences for certain activities, develop their language and speech, and ultimately, have their minds and schedules wide open for learning. This is the perfect time to introduce children to the joys of literacy.
Summer Camp Guide
Pick and choose the right summer camp for your children.
Malala Yousafzai ‒The Inspiring Story of a Girl Who Fought for Education
Malala Yousafzai, 17, has become a symbol for every girl's right to education, even in the face of violence. She barely survived an assassination attempt in October 2012. The attack and subsequent media coverage made her name known around the world.
Fred Levine –One Good Deed Deserves Another
A father of four was sadly diagnosed with anaplastic astrocytoma, a rare malignant, cancerous brain tumor. His whole life and his family's life were turned upside down and inside out. Fred endured many difficult weeks, months and years of intense treatment. Cancer left him susceptible to seizures which he still experiences today. He could no longer work and decided to focus his energy on completing the children's book he started to write.
A pay it forward life lesson with the ultimate message of "being there for each other". It was a unique way to demonstrate to his family how much he loved them.
Contest Page:
TEN Contests for the whole family
Hotel and Spa Mont Gabriel, iSaute, Cosmodome, Clip n Climb, Putting Edge, Passion Soccer, Hope Resources, Vote for your favorite teacher, and much more!
Register
here.
LFM and LLFM would like to wish all of our readers, supporters and sponsors a great summer and vacation!
Warm wishes,
Luigi Morabito