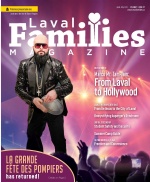 In The Latest Issue:
Latest Issue:
La Grande Fête des Pompi...
Spring is Here at Last
Marco Mr. Tam-Tam: From ...
Malala Yousafzai ‒The Inspiring Story of a Girl Who Fought for Education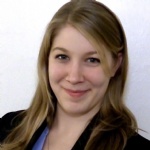 BY:
Kate Sheridan
Issue 13
Malala Yousafzai, 17, has become a symbol for every girl's right to education, even in the face of violence. She barely survived an assassination attempt in October 2012. The attack and subsequent media coverage made her name — the same name as a legendary Pashtun heroine — known around the world.

Even before she became one of the most famous teenage activists in the world, Malala Yousafzai was no ordinary girl. Her words have had power since 2009, when she was an anonymous blogger for the BBC's Urdu-language service. Malala's father, also an activist, nominated her for the blogging post, the editor of the service told Time Magazine in 2012. For three months, she wrote about the impact of the Taliban's edict banning girls from attending school, and the way it changed her life.

"On my way from school to home I heard a man saying 'I will kill you'," she wrote in January 2009. "I hastened my pace... to my utter relief he was talking on his mobile and must have been threatening someone else over the phone."

She continued her advocacy after her blog ended, as the subject of a documentary produced by the New York Times and the first-ever recipient of Pakistan's National Youth Peace Prize. She received numerous accolades for her work both before and after the attack. One of those awards was honorary Canadian citizenship, which Stephen Harper was supposed to present to her in Toronto on the day of the Ottawa shootings. The ceremony was cancelled and rescheduled.

Malala is a polarizing figure in Pakistan. One school held an I Am Not Malala Day last November, and 44 per cent of Pakistanis felt ambivalent about Malala in a survey taken when she was nominated for the Nobel Prize. While some express ambivalence and hostility, Malala has also received plenty of support in her home country. Many news outlets reported that Pakistani clerics said there was no religious justification for the attack on Malala.

Regardless of public opinion in her home country, Malala was determined to create lasting change for children around the world. The Malala Fund, established in 2012, has been active in several countries. Last year, the organization funded 11 projects. Some of these projects taught Kenyan girls about technology, assisted girls affected by Ebola in Sierra Leone, and helped Syrian refugees in Jordan and Lebanon.

In addition to these projects, the fund has an ambitious long-term goal: to guarantee 12 years of free and high quality education for every child on the planet by 2030. That would include 66 million girls around the world who are currently out of school, according to UNESCO. Helping girls get back in school and complete their education could have widespread effects. According to one infographic published by the Malala Fund, helping girls stay in school for 12 years could cut the number of children who die before their fifth birthday in half.

"I come from a country which was created at midnight," Malala wrote in her 2013 book, I Am Malala. "When I almost died it was just after midday." Now, Malala's life seems far from sundown.