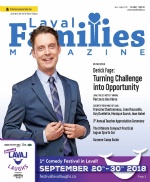 In The Latest Issue:
Latest Issue:
Summer in the City
Derick Fage: Turning Cha...
Sneaky Ways to Get Your ...
Falls: High Costs and Steeper Risks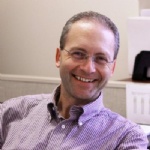 BY:
Elliot Kasser
Issue 13
Each year, between 20% and 30% of seniors aged 65 or older suffers a fall. While falling may seem a rather benign occurrence for most young and not-so-young people, the effects on seniors can often be devastating financially and physically. Consider these facts:

In Canada, medical costs related to falls by seniors total $2 billion dollars annually, 3.7 times greater than that for younger adults.
Fractures and internal injuries resulting from falls are the primary catalysts for senior adult admissions to long-term care facilities, especially in seniors 75 or older.
Falls are the leading cause of injury and death in seniors 65 and over.
Elderly men are more likely to die from fall-related injuries than women, although elderly women account for the highest rates of emergency room visits for fall-related injuries.
The risk of serious injury from a fall increases significantly with age. Rates of injuries nearly double for adults aged 75 to 84 when compared with those in the 65 to 74-year old-age group. The rates nearly double again when comparing the 75 to 84-year-old age group with the 85-year+ age group.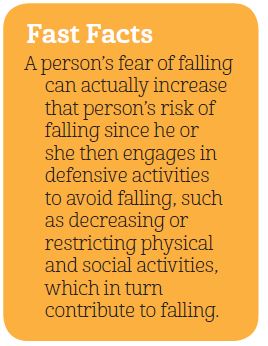 Why are seniors more greatly affected by falls?
Many factors account for the more devastating effects falls can have on seniors. Biological changes, such as muscle weakness, vision loss, osteoporosis, physical disabilities, and loss of coordination and balance can contribute to greater injuries resulting from falls. Medications can affect a person's agility and gait, and interestingly, there is a very strong connection between the presence of urinary tract infections (UTIs) and falls. One study showed that women who experienced one or more periods of urgency or incontinence associated with UTIs per week had a significant increased fall risk, most likely due to the need to rush to the bathroom.
Behaviours are also contributors. Older adults, feeling fully capable of conducting business as usual, may attempt to do tasks that were once easy but now put them at risk of falling. Climbing on ladders to clean or hang items, pruning trees, and shoveling snow are examples of activities that can place senior adults at risk of falling. Other behaviours, such as an inadequate or poor diet, little or no exercise, and alcohol abuse are additional risk factors. Finally, environmental factors such as poor lighting, uneven flooring or loose carpets, and lack of handrails are major causes of falls.
How can seniors prevent falls?
In the majority of cases, the risk of falling can be reduced through awareness and behavioral and environmental changes. It is important for seniors and their families to understand what the risks are and how to avoid them. Older adults should honestly assess their current physical condition and recognize if they have any limitations so they can ask for help if necessary. Asking for help can be difficult for many people who have been independent their entire lives, so friends and families may want to take the initiative and simply offer to help with tasks that may put the older person at risk.
Older adults can also initiate lifestyle changes that will help reduce the risk of falls or the repercussions of a fall. Specific lifestyle changes include:
Exercising regularly, specifically focusing on leg-strengthening exercises and exercises to improve mobility, agility, balance, and coordination.
Staying hydrated and maintaining a healthy diet.
Reviewing medications with a healthcare provider to identify those that may cause dizziness or impair senses.
Reducing or eliminating alcohol intake.
Getting regular checkups and eye exams.
Assessing the home environment to eliminate fall hazards, such as electrical cords running across walkways; clutter on floors; and loose tiles, floorboards, or carpets.
Adding safety features to the home, such as railings on stairs, grab bars in the bathroom, and additional light fixtures throughout the home.
Using assistive devices, such as canes or walkers, as recommended by physicians.
At some point seniors and/or their families may decide that more regular assistance may be needed to help accomplish daily tasks; therefore, benefiting from home care services.
In-home caregivers can aid seniors with their daily activities so they can be accomplished successfully and safely.