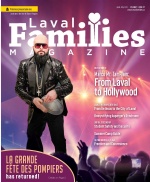 In The Latest Issue:
Latest Issue:
La Grande Fête des Pompi...
Spring is Here at Last
Marco Mr. Tam-Tam: From ...
Jaguar Land Rover Laval Celebrates 10 Years in Business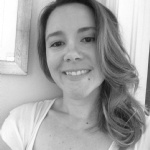 BY:
Valentina Basilicata
Issue 14
Jaguar Land Rover Laval owners Nino and Renato De Cubellis are celebrating a decade in business this year.

The two brothers took over the family-run dealership back in January 2005. They are passionate about the automotive industry and continually strive to fully satisfy customers.

"We have always focused on providing exceptional service instead of short term gain," says Renato. "It is very rewarding when a customer buys another vehicle from us, and just as rewarding when a customer comes back after a few years of being away from our brands. That's when we know we did something right in the past."

Purchasing a luxury vehicle is a big deal, and the De Cubellis brothers understand the importance of making clients feel valued. They believe in nurturing relationships with customers by being honest and respectful. Whenever possible, Nino and Renato make it a point to personally greet customers walking into their showroom.

Their friendly and knowledgeable staff is just as dedicated. All this contributes to Jaguar Land Rover Laval's good reputation in the community.

Renato says his employees are shown the same respect as well: "We strive to create a family atmosphere both in and out of the workplace by having an open door policy and organizing many social activities throughout the year."

"To be a part of this family, we do expect everyone here to share our same work ethic, drive and positive attitude," he points out.

Nino and Renato have their parents to thank for their continued success. As Italian immigrants, both their father and mother relocated to their new country with a strong work ethic and high aspirations.

"Like them, we work hard and conduct ourselves in a genuine, honest and ethical manner and we are convinced that this is what brought us success as we have built our business," says Renato.

Dad (Villio De Cubellis) and mom (Anna Cucciniello) made sacrifices in order to succeed in Canada. When the family first moved to Laval, the burgeoning suburb was mostly fields and farms. Unlike many immigrants at the time, the De Cubellis family decided to take root in Laval rather than in Montreal. Nino and Renato feel a strong connection with the city they grew up in. That is the reason they give back to the community as much as they can.

For several years, the dealership has participated in the AGAPE Christmas food drive. AGAPE is an organization that caters to Laval's underprivileged residents. Throughout the rest of the year, the brothers encourage their employees to donate various items to the community group.

In 2014 and 2015, the dealership pledged a platinum sponsorship to the Laval Families Magazine Young Author's Contest. Through their involvement in the Young Author's Contest, the dealership is encouraging young local talent.

The De Cubellis family is confident Jaguar Land Rover Laval will continue to support its community in the years to come.

The Future of Jaguar Land Rover Laval

Car enthusiasts will be happy to learn the updated Jaguar XJ full size sedan will roll into the showroom as of October 2015, followed by the 2016 Jaguar XF sedan. In 2016, the Jaguar line-up will expand with the addition of the Jaguar XE compact sports sedan and the F-Pace performance crossover.

The dealership now offers the first model in the Discovery Land Rover range. The new Discovery Sport offers a unique blend of design, capability and versatility. It also delivers up to seven-passenger seating without compromising style or size.

By the end of this year, clients can expect to see a refreshed Range Rover Evoque. The Range Rover Evoque convertible should arrive by 2016.

New technologies, like diesel engines, will be introduced into Canada in addition to all of these models.

"Achieving customer satisfaction is our number one goal," Renato remarks.