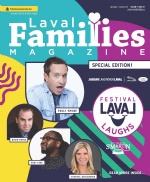 In The Latest Issue:
Latest Issue:
Laugh, Cheer & Celebrate...
It Starts with a Laugh…a...
30 Minute Hit is a Hit i...
Back to School Help: Don't Wait for the First Report Card!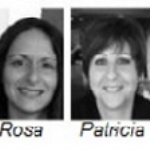 BY:
Rosa Falato & Patricia Fata
Issue 14
Have you ever experienced "nightmares" about your child's report cards from last year, the homework assignments covered in red ink, the awkward parent/teacher conferences and the stressful study sessions that never did any good? Have you spent more than a few sleepless nights trying to figure out how to make this year easier than the last, for both you and your child? You're afraid the new school year will be déjà-vu: you are both likely heading towards another struggling and long school year. Why not start this school year differently and call in the pros? Get started now and you'll give your kid a jump start on the school year.

Parents don't have to wait for the report card to find out how their child is doing in school. Report cards should be just a formal documentation of grades, not the parents' way of finding out about their child's progress. Therefore, take action before "grade" results are printed.

We offer these tips to help parents get involved in their children's education.

Communicate with the teacher: From the very beginning, take five minutes to let the teacher know right away what your concerns are and what issues need to be addressed. Ask them what ways of communication work best for them (e.g., phone, email, or in person).
Review past report cards: Issues from last year are likely to re-appear, so review previous report cards, and watch out for possible reoccurring problems.
Follow up: When a test is returned to your child, ask how it went. Were the results what you were expecting?
Don't wait: If there are any issues, seek help as soon as you learn of them rather than waiting to discuss them after report cards come home.
Recognize the Need
Patty and Johnny know firsthand the benefits of using tutors/brain training programs; they've engaged several of them over the course of their children's academic careers. The first time was for their child, Angelica, an elementary school student who typically earned A's and B's on report cards. It wasn't until Angelica's class was given a math workbook to complete during the summer that her parents began to suspect a problem. Their usually cooperative child cried over the assignment and called it "stupid." She typically enjoyed math and never complained about homework, so her distress seemed strange. At the suggestion of her new third grade teacher, who suspected there was a bigger issue, Angelica was tested by an education specialist. The tests determined that Angelica didn't have a math problem, she had a reading problem. The summer math book was overwhelming because it was filled with word problems. So the parents engaged their daughter in a brain training program following a reading tutor. Today, Angelica is a successful college student who reads for pleasure.
Angelica's story has a happy ending because the parents realized that there was a problem and worked to fix it before it got worse. But not every family is so lucky when it comes to noticing that a child is having trouble in school. Be on the lookout for warning signs, which can include:
Struggling with subjects that hadn't been a problem before
Negative attitude toward certain subjects, especially when they call themselves or the subject itself stupid
Behavioural outbursts that may or may not appear related to schoolwork or studying
You or your child feel like giving up
Your usually motivated child has lost motivation and interest