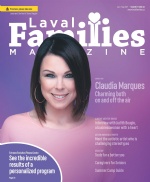 In The Latest Issue:
Latest Issue:
Judith Bougie: The Woman...
Spring in the City of La...
Claudia Marques: On and ...
Have a project in mind? Try out MyIdea!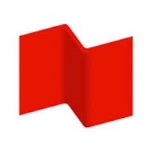 BY:
National Bank
Issue 14
Whether you're thinking of launching a business, going on vacation, buying a home or vehicle, going back to school, or starting your retirement, when you want to plan your ideas, turn to MyIdea! This user-friendly, efficient tool was developed to assist you with the financial aspects of your most important projects. Based on your project's expected costs and how much time you have available to save up what you need, MyIdeaproduces an action plan geared to your reality. MyIdea: Your projects start here!

Plan your project in three easy steps

Start by entering the information about your project and financial profile at nbc.ca/myidea.
Generate a customized plan in chart format, including recommendations that could help you achieve your financial goals.
Put your plan into effect, with or without the help of an advisor.
Meet Julie: a young professional whose dream is to travel.
Julie is a young professional who'll be turning 30 next year. To mark this special occasion, she'd like to take a trip to Europe, which she estimates will cost $10,000. She has already set aside $4,000 to make her dream a reality.
By entering the details about her project in the
MyIdea
tool, Julie can quickly find out how much she would need to save on a regular basis so she can go ahead with her project.
In addition to those projections,
MyIdea
also produces a detailed report that she can save, print or e-mail to her advisor. And since Julie usually has more than one idea for future projects,
MyIdea
gives her the option of developing a project scenario as well as a retirement scenario.
MyIdea for retirement
"
MyIdea
isn't just for today's projects; it also lets you plan your retirement savings. Not only can you find out how much you should save to meet your needs, you can see an estimate of your income during that period based on your current savings. You'll therefore have everything you need to assess your current savings strategy and make sure you'll be able to retire at the desired age", says Joanne Paquin, financial planner at National Bank in Laval.
Convenient whether or not you're a client.
It doesn't matter whether you have an account at National Bank. MyIdea is available to you now so you can take advantage of its convenient features. Here's what you can do:
Save, print, update and monitor your planShare your results with your advisor
Access your data at any time
Get free recommendation
Find out about savings options from the comfort of home or anywhere else if you're on the go and using the iPad® app.
Take action now
"Good planning is essential if you want your projects to meet your expectations. By starting to save now, you'll give yourself more time to set aside the necessary funds; you will also help ensure you can increase your returns and reduce the amount you need to save on a regular basis for your project. It's a simple way to stay on budget and enjoy your life to the fullest while you work on turning your favourite ideas into reality," says Tamima El Ahdab, branch manager at National Bank in Laval.
Do you have an idea for a project? Contact a National Bank advisor today for more information or visit
MyIdea
now at
nbc.ca/myidea.
® iPad is a trademark of Apple Inc., registered in the U.S. and other countries.