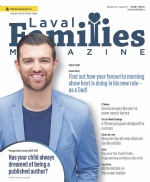 In The Latest Issue:
Latest Issue:
The Natural Heritage of ...
November: Runaway Preven...
10 Candles for the Pédal...
Honoring Survivors and Inspiring People to Have Courage and Survive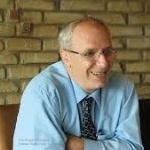 BY:
Eric Ruggi
Issue 14
On Friday, June 12, 2015 students and staff of Laurier Senior High School dedicated a tree on the front lawn of their school in honour of everyone that has battled any form of cancer. This important and poignant event was symbolic for everyone involved. The new pink-flowering tree will serve as a visible reminder of the fight against cancer which so many people (of all ages) have valiantly fought.

In the early spring of 2015, the senior high students raised $14,676.25 for the Quebec Breast Cancer Foundation. The funds were raised during the annual Wake-Over event and its sister-activity, the annual Fashion Show. On hand to receive the donation, Ms. Alexa Fauteux said she was overwhelmed by the enthusiasm and generosity of the Laurier students.

Anna Capobianco-Skipworth is an ambassador and educational/motivational speaker for the Quebec Breast Cancer Foundation. For the ceremonial donation and presentation, Anna compared the life cycle of the new tree to the struggle against cancer. Just as a tree will drop its leaves in the fall, cancer-stricken people may lose their battle. Similarly, just as a tree can grow new leaves and stronger limbs in the spring, an increasingly number of people will gain strength to be re-born as survivors.

Previously, Anna had spoken to the 100+ students during their annual Wake-Over event. She recounted to students and staff how at age 41 she was diagnosed with breast cancer and had a mastectomy. A year later she was diagnosed with cancer again and had a second mastectomy. She explained how difficult her ordeal was but more importantly how the support of her family gave her courage to fight and survive. Her inspirational story was the kick-off to an entire night of activities for LSHS students. While spending the night at school, students now had to respond to the challenge to stay awake until dawn. No easy task, but all of it made possible thanks to their determination to succeed but above all, thanks to the variety of activities designed to develop their critical thinking skills on such an important issue.

Each of the special guests who attended the ceremonial tree planting shared a personal story of their brush with cancer. Sam Cucinotta expressed that as a cancer survivor, he felt it was his duty to donate the tree and the labour required for its preparation and planting. Angela Martorana, Chair of the Laurier Senior HS Governing Board, expressed her gratitude to the students and added how proud she was of their achievement.

Meanwhile, Paolo Galati, a Commissioner for the Sir Wilfrid Laurier School Board and City Councillor for the Ville de Laval, warned students of the dangers of melanoma as he shared his personal story of his brush with skin cancer. David De Cotis, City Councillor for the Ville de Laval also shared his story―both his parents were afflicted with the disease― and acknowledged that the students' project therefore was very meaningful to him.

Once the ceremonial presentation ended, students and guests gathered around the new tree and posed for a picture. Inspired by a common cause to support everyone who has battled cancer, students placed a plaque next to the tree that summarized their pledge:

"This tree is in honour of the ones we loved, the ones we will always love, and above all those who have the courage to fight all forms of cancer."

Thanks to the tireless efforts of staff volunteers, led by student supervisor Ms. Kerry Swanson, students raised nearly $35,000.00 dollars during the past three years. By participating in an annual fashion show which featured a tribute to cancer victims and survivors, students were immersed in a real-life experience which required collaboration, communication and creativity. Along with the critical thinking aspect of the entire project, students were exposed to four key components of 21st century learning throughout their charitable endeavour.

Eric Ruggi has been a high school principal for the Sir Wilfrid Laurier School Board since 2000. As of July 2015, he is the new principal of Souvenir Elementary School.