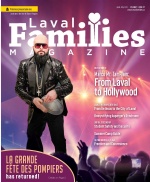 In The Latest Issue:
Latest Issue:
La Grande Fête des Pompi...
Spring is Here at Last
Marco Mr. Tam-Tam: From ...
How to Rate Your Dental Examination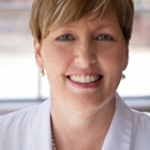 BY:
Dr. Jeanne Kavanagh, BSc., D.D.S.
Issue 14
Most people are referred to their dentist by a friend or a neighbor and don't know how to evaluate their dental exam. To help you, here are the key components of a thorough evaluation as well as some interesting facts

An initial dental exam in our clinic is performed by a dentist and typically takes at least one hour for an adult. The exam consists of:

A review of your medical history;
An oral cancer screening: include a visual examination and VELscope verification;
A head and neck examination: palpate jaw and neck muscles for sensitivity and check lymph nodes ―these could be precursors to cancer;
A temporomandibular joint examination: verify joints for popping, clicking, range of motion and pain ―the dentist may help prevent more serious problems and alleviate pain;
A periodontal health examination: record bone levels (bone loss) ―verify gingival health including recessions, abfractions, bleeding (infection) ―the dentist measures with a probe which is set up like a ruler to record bone loss. It is very important to monitor and stabilize any ongoing bone loss;
The detection of cavities: detect cavities with explorer and with Diagnodent when required;
A dental evaluation: verify wear on teeth, mobility, sensitivity and defective restorations;
An occlusal analysis: record crowding, cross bites, interferences and take intra-oral photographs;
A sleep apnea screening: there are many signs in the mouth that point to a possible sleep apnoic patient. A questionnaire also helps the dentist to screen for sleep apnea;
Digital x-rays: intra-oral bite-wings, periapical x-rays, full mouth panoramic x-ray allows the dentist to check for abscesses, cavities, cysts, tumors, cracked teeth, bone levels, etc.;
Photographs of the patient's posture and face: bad posture and asymmetrical faces also help screen for dental problems;
Question and answer period: when the dentist sits down with you to discuss your dental situation, does he/she take the time to answer your questions and lessen your concerns?
Some interesting facts:Did You Know?
With low levels of fluoride in the water, dentists used to recommend a fluoride supplement for all children to strengthen the enamel and reduce decay up to 40%. The new protocol recommends waiting to see if the child is susceptible to decay. If the child has numerous cavities between the baby teeth, we recommend fluoride supplements like Fluor-a-day to reduce decay on their permanent teeth.
Early diagnosis of crowding can be treated with an expansion device very easily at a very young age. Cross bites left untreated lead to an asymmetrical face;
Digital x-rays give 70% less exposure to radiation than conventional x-rays. Digital radiographs produce LARGER photos to better source hard-to-see cavities. You can enhance the image by altering the brightness and contrast and they are environmentally friendly.
Clinique Dentaire Kavanagh and Ormond is a people-oriented practice. Patients often comment that they particularly enjoy the warm, comfortable atmosphere of our clinic.
We look forward to getting to know you and to helping you achieve the goal of optimal health.
Remember, confidence starts with a smile!