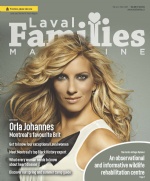 In The Latest Issue:
Latest Issue:
Rabbids Amusement Centre...
Maximizing Children's Po...
Special Needs Camp: A Fu...
The Golden Touch Operetta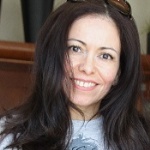 BY:
Claudia Del Balso
Issue 14
The Golden Touch Operetta seems to be a hit in the works. After interviewing all four artists involved in this massive project, one can only expect it to be as successful as Time for Flowers, Time for Snow, the first CD/Book in this trilogy.

The collaboration of all artists involved was not only appreciated by each other but of camaraderie as well.

Governor General's Literary Awards author, Glen Huser is happy to be collaborating again along with composer Giannis Georgantelis, illustrator Philippe Béha and producer Dimitris Ilias.

Huser chose the story King Midas and His Golden Touch because he thought it would work well with kids. He incorporated a little of humor in this story but always keeping in mind the premise and moral of the story. As a collaborator in this project, he needed to consider that the book is also a CD; therefore, he wrote the book first and then worked along with the composer to create scenes for the chorus.

Although Huser is the author of nine books where he's had free reign when it came to fleshing out characters, he said he had to restrain himself and respect the storyline. To make it appealing to children, he injected a little humor around the moral of the story. "I always find an opportunity in the story to have fun with," Huser explained. He also incorporates elements of realism as opposed to the first project, where he used more elements of feminism since the main characters were female. When he writes a book, he knows where it starts and ends but "the story itself takes a life of its own," he added.

As a teacher who's been around children for over 30 years, he understands that timing is essential. He wanted to create scenes that the children would have fun with but would have a lasting impression. That's why he strategically uses language that will be appropriate for children but also entertaining enough for adults. He says a good story is not based on a specific era but on the message conveyed.

Because he's been a writer since he was in second grade, he's also passed on his knowledge to a wide spectrum of students from neophytes to seasoned writers; his workshops have included kindergarten kids all the way to seniors. His advice to aspiring writers is to always read. When asked how he'd like to be remembered, he said, "By my books. I am a rather shy person but it's also gratifying to be remembered as a mentor, knowing that somehow I touched someone's life."

Composer Giannis Georgantelis shares some similarities with Huser. He, too, started his artistic career as a child. He enjoyed playing the piano and 'forced' his parents to let him play music. He loved improvising and he still does. Although he grew up listening to classical music, his musical influences ranged from rock, The Rolling Stones, The Beatles, and music from the 60s when he started composing in his teenage years. As an adult, however, he got into cinematic music and this was his latest love.

Georgantelis admitted he had no specific method when composing (he follows some rules, of course). He prefers playing the piano and keyboard while composing―he sings and composes in his mind― and after he has recorded, he then writes it down.

When writing a piece, he said that his ideas come from within himself. "Inspiration is the story itself," he explained. He starts playing simple notes on the piano and fleshes them out until they become a musical piece. Therefore, for The Golden Touch, he made sure it wasn't something too complicated or too long. And because this project involves children, he wanted it to be upbeat, thus the use of percussion. He explained that they collaborated with the same orchestra from Time for Flowers, Time for Snow but, without a pianist.

Georgantelis enthusiasm is palpable when he talks about this and the upcoming project. He's elated to be part of this project. "It's impossible to say NO to such a project," he said. He's worked with Dimitris Ilias four times and their collaboration has proven to be successful.

For this project, he'll be including pop music, rock, and cinematic elements as well as folk. These are his four major influences. Folk Mediterranean (Greek and Italian) influences are used throughout as opposed to the first project which fused pop.

He's been working on this project for a year and it always amazes him that the children take his music and they make it theirs. "That's the most beautiful thing," Georgantelis said.

This CD/book couldn't be complete without the wonderful participation of illustrator Philippe Béha whose work appeared in Time for Flowers, Time for Snow. With 35 years of experience and 182 children books under his belt, Béha was definitely the right person for this project. As an author, he has published 10 children's books and illustrated 182. Being a father and grandfather makes it easier for him to find inspiration. He explained that he's always been around children.

"I put myself in their shoes and pretend I am the children's age," Béha said when talking about his inspiration for illustrating.

He always draws freehand and that's how he taught his students at UQÀM for 20 years. "The concept comes from your head not the computer, there's a connection while drawing freehand," he explained.

For this project he used different colors; the usage of yellow and golden tones is prominent as opposed to blue in Time for Flowers, Time for Snow.

He confessed to the secret of his success: he has never made drafts in his entire career. He makes one illustration (when he starts working on one book), he creates the entire book (or any other project) and when it's finished, he submits it. There are no drafts. He quips, "I've been lucky that I've never changed anything, not once in a book or project until is finished."

Maria Diamantis and Dimitris Ilias are the glue that holds all these amazing artists together. Dimitris said, "We wear a lot of hats in this project. We're basically responsible for the complete musical production of the CD. That means we train the choir and supervise some of the associate directors, sing as soloists, we hire the orchestra, hire and supervise sound engineers, we do mixing and editing with the composer, and anything that has to do with the musical aspect of the book/CD." He pretty much summarized it in three categories: producers, artistic as soloists, educational as choir directors.

From inception to end, this project has taken 18 months and approximately $60,000. He emphasized how grateful he was to Luigi Morabito who was an instrumental part of the project. Dimitris said they were very fortunate to have been the only Anglophone project accepted for grants from the City of Laval 50th Anniversary Grant. He's also thankful for the Sir Wilfrid Laurier School Board grant contribution. Without these two grants, this project would have not come to fruition. There were so many people involved in this project and they all played an important role. For instance, the school board lent their facilities at Mother Teresa Middle School for rehearsals and offered bussing of children as well. "We have some amazing volunteer parents with all the organization involved," Ilias said enthusiastically. He's really grateful that parents were eager to help and organize all aspects where children are concerned.

After the first CD/book collaboration, they realized that it had been a great team effort; therefore, decided to do the next 2 together. Ilias explained that for the trilogy, the publishing house decided to keep same artistic team for continuity. "It's worth keeping the same artistic team, plus there's also a friendship, which is important," said Ilias.

Books can be purchased at bookstore around the world. However, if they're purchased directly at their local school, they'll be donating all net profits which go back to the participating schools. Since the publishing house gives Maria and Dimitris a 45-50% discount as co-producers, they use these funds for schools to support their music program. "We always tell people that instead of buying from a bookstore, they should buy it from the actual school that was participating, almost half the money goes back to the school," Dimitris reiterated.

The launch of the CD will be October 28, 2015 at the Embassy Plaza, and it will be available worldwide before Christmas. All the children involved will get a copy of the CD.