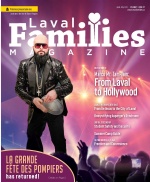 In The Latest Issue:
Latest Issue:
La Grande FÍte des Pompi...
Spring is Here at Last
Marco Mr. Tam-Tam: From ...
Dorothy Waxman's Practical Approach to Seniorsí Fitness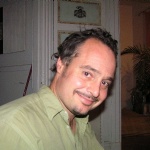 BY:
MJ Stone
Issue 14
Unlike previous generations who expected to retire at 65, today's seniors don't have that luxury. Seventy-six-year-old physical trainer, Dorothy Waxman is a case in point. Many of us continue to work well into our seventies and eighties and beyond, she said during an interview. "In order to perform our daily activities productively, we need to remain physically engaged and active."

Ms. Waxman, who went through the training to become a personal trainer at age 65, specializes in seniors' fitness. She said that she often warns her clients about the dangers of spending too much time in front of their televisions and computers. Waxman insisted that, too often, seniors fall asleep on a couch or chair while watching the tube and as a result wake up later with a kink in their neck or a stiff back that makes it difficult for them to function optimally.

Describing a vicious circle of fear that often undermines a senior's mobility, Waxman elaborated, "When people begin to feel anxious about falling, they tend to become less active. And the less active they become, the more diminished their strength and balance. And the more they lose their strength and balance the more likely they are to fall."

To combat that dread, the physical trainer recommends a common sense approach to exercise. She suggests putting away the television remote and instead of flipping through the channels with your finger on a button, to stand up and manually change the station. "Every bit of exercise helps, so any opportunity to get up on your feet and move around should be embraced."

Inactivity, she insisted, makes us brittle and weakens our core strength. "That is why I put an emphasis on exercises that will improve my clients' strength and mobility." Waxman, whose clients range between the ages of 55 and 85, said that she first assesses their posture, noting where they need help. "As we age, we tend to stoop. I address things like that and design an exercise plan that not only improves balance and core strength, the regime is also as fun as it is affective."

She said that often when she introduces a senior to a new exercise there is a moment of trepidation. They become anxious because they believe the exercise is beyond their ability. "But once they get into it, I see a light go on in their eyes and when they accomplish something that they didnít think they were capable of, the experience is as rewarding for me as it is for them."