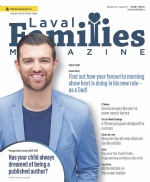 In The Latest Issue:
Latest Issue:
The Natural Heritage of ...
November: Runaway Preven...
10 Candles for the Pédal...
Blankets of Hope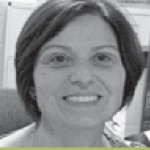 BY:
Carmela Pistilli
Issue 15
My name is Carmela Pistilli and I am the School Secretary at Genesis Elementary School. In the autumn of 2014, I started The Blankets of Hope project when I took knitting lessons while on sick leave last winter. Both of my parents were treated for cancer at the Jewish General Hospital –my mother, Maria Di Biase Pistilli, passed away three years ago and my father is in remission from his second cancer.

I am grateful for the care they received, particularly from oncology social worker Brahms Silver, Hope and Cope and the Palliative Care team. While on sick leave, I learned how to knit. After the ordeal my parents went through and seeing how well they were treated, I felt compelled to give something back to the hospital in memory of my mother and in honour of my father. My idea of knitting and giving a blanket to a patient battling cancer not only would bring them warmth and comfort but also some needed hope. I had participated in the "Cancer Walk for the Segal Cancer Center" for two years, but for me that was not enough. After much thought, it was until last winter I came up with the idea of how I would pay it forward: I decided to knit blankets for patients. With the help of one of my teachers, Sonia, who suggested starting a knitting club at school, and my friend Ellie, I started "Carmie's Blanket of Hope" club at school and the response was amazing.

I have about 12 students ranging from 9 to 12 years old who joined the the knitting club. The original idea was to meet twice a week. However, after the holidays the students were so thrilled about the project and asked if we could knit every day. Now we meet every afternoon at the school and we knit laboriously.

Just before Christmas of 2014, we collected ten blankets; two were knitted by the students the rest were donations. I called my friend and social worker, Brahms Silver, at the Jewish General Oncology Department to arrange the visit and delivery of the first batch of blankets. On December 16, 2014, eight of our students, two teachers, my father and myself delivered ten blankets. Accompanied by Mr. Silver and Head Nurse Kim Gartshore, the children presented one of the blankets to grateful patient Daoun Thom.

Mr. Silver praised on the children, explaining how meaningful their gift was, especially at a time of year where various faiths celebrate the holiday season. He noted that although the hospital was founded by the Jewish community, it has always welcomed patients of all faiths, pointing out the common humanity that all patients share. "Maybe one of you will discover one day a cure for cancer," he said. Dr. Gerald Batist, Director of the Segal Cancer Centre, added his words of thanks to the children for their "very special" gift to cancer patients.

Carmie's Blanket of Hope Knitting Club is now in the process of knitting more blankets to deliver to the Jewish General Oncology Department. Every one of my girls is now knitting their very own blanket for the delivery.

I am not a business owner and I am not a millionaire. Nonetheless, I have a pair of knitting needles and the desire to keep a cancer patient warm during their treatments. My hope is that the warmth and love my blankets give a patient will allow them the strength to beat cancer.