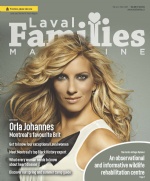 In The Latest Issue:
Latest Issue:
Rabbids Amusement Centre...
Maximizing Children's Po...
Special Needs Camp: A Fu...
Auberge Madeleine: A Home Away From Home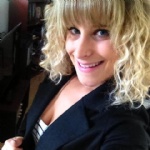 BY:
Audrey Folliot
Issue 16
If you were to walk around the streets of Montreal and count how many homeless men and women you encountered, you'd find there were little women in comparison to their male counterparts. This does not mean, however, that there are no homeless women. As a matter of fact, there are quite a lot, but women just don't deal with their precarious life situations the same way: they prefer hiding.

When a woman ends up in an emergency situation, she will gather all her willpower to find an alternate housing solution before turning to the streets. She'd rather sleep on a friend's couch for a while or sleep in a café, for instance. And only when she has exhausted all her resources, she'll turn to an emergency shelter. She'll turn to Auberge Madeleine.

For the past 30 years, Auberge Madeleine has welcomed women in difficulty in its emergency shelter; and there are more women than you can imagine. As a matter of fact, the Auberge's 26 beds have a 99.9% occupancy rate at all times. Women who take refuge here come from various backgrounds, but they all have one thing in common: they have no place to stay at that precise moment. Having turned to a social service centre for help or having spoken to a friend that has already been to the shelter, women who are referred to the Auberge, call in, receive a telephone evaluation and can usually enter the shelter within that same day or the next.

Women are allowed to stay until they obtain some kind of revenue, for a maximum of two months at a time, and are welcomed back whenever they have a need for it. "If they reach the end of their two months and still haven't managed to find any kind of revenue, we send them to either another short-term shelter like us, or to a medium or long-term shelter or to a transition home, depending on the case", explains Audrey Morabito, community outreach worker at Auberge Madeleine.

Audrey Morabito has been working there for a few years, but her new full-time position is the most rewarding one. Her role is to accompany the Auberge's former residents once they have made it back to having their own lodging. Her main goal is to provide them with support to ensure that they won't go back to being homeless. Once they leave the shelter, women are free to choose whether they want a follow-up or not. If they do, they are evaluated in order for the workers to identify their needs and see if it corresponds to the shelter's mission.

The program Morabito offers is called community support for lodgings, or residential stability with accompaniment. At the moment, she's following 22 women. "Depending on each woman's needs, what I do is I sometimes accompany them to medical appointments, help them with paperwork for pension requests, passport renewal, citizenship applications and so on", she explains. "Sometimes, they just call me to have a chat, or to go for coffee even. The most we can meet is once every two weeks but we're often in contact several times a week. The main goal is to break the isolation that these women are often experiencing."

Isolation is a big issue, since most women ended up in the shelter after having exhausted their social circle. But people like Audrey Morabito are there to provide moral support for these women and to reassure them of their success since they first came to Auberge Madeleine. There is not break between the time when these women leave the shelter and the time when Morabito begins doing follow-up work with them, so she really gets to see their evolution.

At Auberge Madeleine, women have access to a wide range of services to help them break the cycle of homelessness. Each of them has a designated chaperone with whom they determine the goals they wish to reach and how to succeed. Moreover, there's support available 24/7, with two or three companions present at night. Apart from that, external support is also provided for consultations and finding temporary housing, amongst other things. Furthermore, group activities are offered to help create links between women and to teach them about empowerment and self-worth. Meals are also provided three times a day. Residents are free to come and go as they please and their independence is put forth. However, they still have a curfew at night for security reasons, but they can sleep elsewhere for a night if they advise in advance.

In March of every year for the past four years, Auberge Madeleine has organized a benefit show to raise funds for a specific project, a different one every time. Last year, it was to renovate the building that houses the shelter.

Women of all nationalities are welcome at the shelter, and services are offered in English and French. For security purposes, its location is confidential unless you're a resident. For admission and intervention, call 514-597-1499 and for more information, visit their website at aubergemadeleine.org.