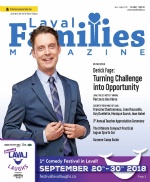 In The Latest Issue:
Latest Issue:
Summer in the City
Derick Fage: Turning Cha...
Sneaky Ways to Get Your ...
Students for Seniors: Helping the Elderly Thrive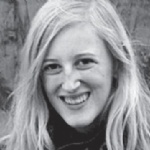 BY:
Morgan Alexander
Issue 16
When I was in high school, a close friend of mine started a program that he called "Students for Seniors". The goal of this program was simple: Students from our high school would go to the assisted living facility in our district and teach the residents how to improve their computer skills.

It didn't take long for the program to evolve far beyond that; what began as a simple program aimed at improving the residents' computer skills turned into a weekly gift for the students. Through this program, we could talk to the residents about anything and everything and learn first-hand about our city's history and how much things have progressed and developed over the years.

I best remember Shirley, a blind woman who loves Jeopardy more than anything else. Shirley had been blind since birth, but she lived her life boldly, with all the flourish and flair that one would expect from a woman bravely taking on the world. Shirley was undeniably intelligent and hadn't lost a bit of wit in her 84 years. She could rattle off facts like a human encyclopedia, and I had the great joy of being there when Alex Trebek, the host of Jeopardy, invited her to be on the show with him. The whole centre gathered around the television in the common room to watch Shirley shine on television as she stood next to her hero.

Shirley was just one of hundreds of residents I got to know in the two years that I spent volunteering with the program. I remember the two men who would sit in their chairs laughing quietly while reminiscing of good old times; the group of ladies who always wore pearls and would close their eyes and sway as they listened to my friend play the piano; and the women who played dominoes endlessly, still perfecting their already perfect strategies. But Shirley made an impression on me because of her spunk and her tenacity. As an impressionable high school student, to me Shirley represented something intangible—independence and strength despite adversity, laughter and knowledge despite age and social conventions ruling the elderly. I was meant to teach Shirley to better use her computer, but in turn she taught me about conviction and showed me that by firmly believing in something, you can achieve anything.

Now that I have left my high school, I still think of Shirley and I assume that she is still hosting her weekly Jeopardy games for the other residents. Now that I am progressing in my life, I find I have less and less time to be volunteering as I did for "Students for Seniors," spending three or more hours learning about the world from the residents as I merely tried to explain the technicalities of iMessage in return. When I look to other students preparing to enter Cégep, looking toward their futures in university or elsewhere, I can't help but wonder if they have taken advantage of similar opportunities.

In an age where youth are spending more and more time on the Internet, the least we can do is teach some of the skills we've picked up while browsing the net. Students can gain excellent job skills as well, by lending a hand at these assisted living facilities, teaching their social media outreach programs while simultaneously helping the residents learn more modern ways of connecting with their friends and families over e-mail and Facebook. Visiting the residences is more than just an experience of personal fulfillment; it is also an excellent supplement to the regular high school education. In learning about Quebec's history, there is no better resource than someone who has lived through all the province's changes and growths. As for making connections and learning how to interact with people, working with senior members of the community is invaluable in bringing home lessons of respect and appreciation for those who paved the way for the present. At the same time, if the residents taught me anything, it was how to be confident in my abilities and readiness to question the past.

I have no doubt that the senior residences in Laval and North Shore would be happy to have volunteers spend time either working to keep the facilities in order or just spend time with the residents. I wouldn't want to assume the impact that my friends and I made on the residents while we were volunteering, but I can say that the positivity and excitement was always palpable whenever we went to visit the residence, and I will always be grateful for my time spent volunteering.