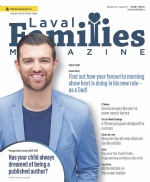 In The Latest Issue:
Latest Issue:
The Natural Heritage of ...
November: Runaway Preven...
10 Candles for the Pédal...
Peace among Religious Traditions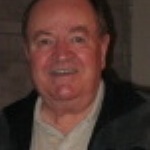 BY:
Father John Walsh
Issue 16
Humanity continues to seek peace but, in today's turbulent world, peace is elusive. The media remind us daily that world peace is unimaginable and unattainable.

There seems to be no way to resolve the war in the Middle East. Syria continues its slaughter of the rebels. ISIS establishes a caliphate and a caliph to rule the world by being inconceivably brutal. The Sudan is in disarray. The world is extremely complicated; historically, politically, economically and religiously. The incredible amount of bloodshed fails to bring opposing parties to agree on a temporary truce, let alone a lasting peace.

I will make a bold statement: There will be no peace in the world until all religions are at peace with each other. We must remember that religions are the words of women and men that are accepted in community as divine truth. The divine truth or revelation then becomes the absolute truth, such as "The truth and nothing but the truth, so help me God". Religions, sooner or later, defend the absolute truth that belongs to them and them alone. At that moment we are at the beginning of the end. Religions, in opposition, discredit and denigrate the "other" as unfaithful, heretical, schismatic, and the "other" becomes the scapegoat in the most despicable ways anyone can possibly imagine. The end is inimical; war has been declared. Peace is not the alternative to such a war; the winner takes all.

Why have religions failed so miserably? The fundamental reason is that religions that misinterpret their sacred texts by reading and interpreting them to defend what had been wrongly put forward as the truth of that religion. Religions battled for God. God guarantees victory. "My" God can beat up your God. Each religion attempts to destroy the non-believer; he or she who does not believe what is now known and professed as the truth. Faith is safeguarded in the teachings of a religion and the followers are to give their assent to these teachings. The sacred texts are now read and interpreted as sacred and are to be quoted to defend the sacred teachings, giving them a stamp of approval and certainty by the authorities.

We are now far from what each religion stood for in eyes of their founders and founding communities. Enmity becomes ingrained. Enemy lines are drawn. Death warrants are issued. "My" God will bring victory no matter what the circumstances and no matter what the odds!

To ask the question, who is God? We face our greatest challenge. The answer begins with us, human beings that we are, with our longings, our hopes, our questions, our successes and failures, with all that we can imagine "human" to mean. A conversation begins. Each generation asks, who am I? Where do I come from? What is my purpose? What happens when I die? When we have asked them repeatedly the questions become the answers. These are the four fundamental questions of all human beings and of all religions. We must never tire of asking them. The answers may never be totally satisfactory but they will lead us to a life of meaning and a life of possibilities.

The Christian religion, the only one for which I can speak, accepted an interpretation of God in a Theism that had God in heaven, the perfect world, a paradigmatic world, and we were to seek salvation and redemption by being perfect and sinless. It also led to a strict hierarchical structure of legalism and authoritarian rule. However, the biblical God is a God of history, an active God in the midst of his people, in the midst of their everyday ordinary lives dreaming that one day, beginning today, the Reign of God will become a peaceable Reign or Kingdom. The following texts are appetizers to lead us to us to the Banquet in the Reign of God.

They shall not learn war any more (Isaiah 2:4); The wolf shall live with the lamb, the leopard shall lie down with the kid, the calf and the lion and the fatling together and a little child shall lead them. (Isaiah 11:6); You shall know that I am in the midst of Israel and that I, the Lord, and your God and there is no other. And my people shall never again be put to shame. (Joel 2:227) To act justly, love tenderly and walk carefully with you God (Micah 6:8)

History is unscripted, unrehearsed reality, happening now –really happening. Whatever we have become or ruined, there is hope for a better tomorrow, whatever we have achieved or destroyed, new possibilities await us, no matter how far we have come or backslidden, and there are new and more glorious adventures ahead. Jesus, for me, incarnates history as the receptacle of God's mysterious presence in the world. Living the mystery is to flesh out our lives in the spirit of the Gospels and to fully affirm our humanity as we develop a spirituality that calls us to be more human, gentler, more peaceful, kinder and more loving.

Amal Elsana-Alhjooj is a woman I met recently. She is a Muslim woman and has been in Canada only two years. She speaks Hebrew and Arabic, lived in Beer-Sheva (south of Israel), and is an Israeli citizen. She invited Rabbi Chaim Steinmetz, Iman Amil, myself, and more than fifty people to an Iftar supper, to break the fast after fasting during Ramadan. She created an oasis of peace. In the desert of unresolved chaos the waters of hope flowed, even if for only a few hours.