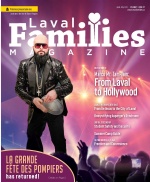 In The Latest Issue:
Latest Issue:
La Grande Fête des Pompi...
Spring is Here at Last
Marco Mr. Tam-Tam: From ...
When School Is Out, Summer Camp Is In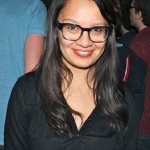 BY:
Katrya Bolger
Issue 16
The excitement of the final ring of the school bell at year's end –the sign of of a work-free summer– can provoke a parental scramble to find a way to keep kids active and entertained. Summer can be a time of tedium or restlessness for kids that, released of the responsibility and structure of school life, can most easily slip into shapeless days spent sleeping in or flicking through the television channels.

That's where summer camp steps in. Bringing kids learning experiences ―be they physical, social or intellectual― summer camp provides a fitting opportunity for kids to keep learning and stay active well past the final school bell. Here in Quebec, we are home to a wide variety of summer camps designed for kids of different ages and interests to satisfy kids and parents alike.

Among those camps is Camp Tamaracouta, a scout camp based in the town of St. Jerome. The camp has officially been running since 1912, making it the world's longest running scout camp. Outlasting the original British camps that were destroyed in the World Wars, the camp holds is loyal to its scout traditions. Scout camp is based on the idea of survival and self-sufficiency, traits that are developed through activities ranging from constructing tents to first aid. "With the scouting background, you get to learn a lot of outdoor skills, hands-on skills, life skills, survival skills, and everything in between," says Tamaracouta Scout Reserve Director, Casey Rose. Tamaracouta offers "the bare bone basics of what to look for, how to keep yourself safe and survive in hostile environments," Rose added.

The camp offers a host of activities that develop both kids' survival skills and social skills. On the land, kids can learn archery, mountain biking and how to climb the high ropes. On the shores, kids can learn to swim, sail or paddle their way along the lake in a canoe. All these activities lie within the scout tradition of adventure. However, the camp does not confine the scope of its activities to tradition. For example, the camp now offers a sustainability program in which kids learn how to grow food and respectfully treat the environment. They plan to further expand their mandate to teach kids about recycling and composting, as well as how to make one's own Brita® water filter. Through these activities, kids learn to be independent and resourceful within a group context.

All summer camps are based on the basic principle of socialization. "It doesn't matter if it's a computer camp or outdoor camps like ours, it [camp] encourages and fosters socialization," says Rose. "The kids are put into an environment where they actually have to socialize, communicate, work out their priorities and needs likes and dislikes, and all of that, in an environment that doesn't give them a choice..."

Summer camp provides important lessons for kids to grow among their peers and independently of their parents. According to Rose, the most important thing is to "get them [the kids] out participating, socializing, participating, and learning something new." When school's out, summer camp is in.