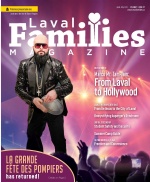 In The Latest Issue:
Latest Issue:
La Grande Fête des Pompi...
Spring is Here at Last
Marco Mr. Tam-Tam: From ...
Our Vacation in Laval by Ulysse, Samuel and Eva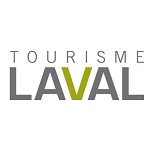 BY:
Tourisme Laval
Issue 16
During our last summer break, we spent some time vacationing in Laval with our parents. We loved it so much that we now envy those who live there and have the opportunity to enjoy such a wide range of activities year-round.

Are you really aware of all the activities Laval has to offer? Have you experienced some of the region's most renowned attractions? You don't have to leave your island to have a lot of fun!

Here are some of our favourite ones:

You love the outdoors, even in winter! When the weather is nice and crisp, go skating or snowshoeing at Parc de la Rivière-des-Mille-Îles. Ice fishing is another great family activity you can practice at the park. Not only will you enjoy the experience itself but also discover the various fish species living in the river. You'll even learn how to clean and prepare your catch and eat it on the spot! What's more, the park supplies the fishing gear. This is truly a paradise for nature lovers. Hard to believe it's only at a few kilometres from Centropolis. And it's free!

When the temperature drops, but you still want to get moving, where do you go? Check out our favourite spot: Clip 'n Climb, the wall climbing centre. Climbing provides a full-body workout and is a great alternative to the average gym. No need to be an expert rock climber; belaying is one of the most important skills you'll learn here, allowing everyone to live the rock climbing experience. The whole family will enjoy taking on the challenge. iSaute, an indoor trampoline park, is another place where you and the kids can burn some energy. If you want something more challenging, then why not go for a session of indoor surfing at Maeva Surf?

If you're more into educational activities, here's a great idea for you: Laval has some fun and interesting museums with exhibitions designed for children. Learn more about vaccines at Armand-Frappier Museum. Explore the solar system at Cosmodôme where you can also try out some simulators and experience what it feels like to walk on the moon.

Laval residents are really lucky to be able to enjoy both nature and culture so close to home. No need to drive for hours with the children constantly asking, "Are we there yet?" Laval has so much to offer, so what are you waiting for? Go, explore your island!