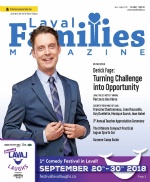 In The Latest Issue:
Latest Issue:
Summer in the City
Derick Fage: Turning Cha...
Sneaky Ways to Get Your ...
Laval now has an Exciting English Summer Camp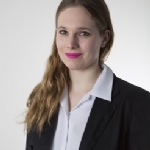 BY:
Lili Monette-Crépô
Issue 16
The English Experience Day Camp started in the summer of 2015 and is unique to Laval. Regardless of their language of origin, the campers have fun just the same.

Due to its great success, The English Experience Day Camp is expanding. While there will still be camps offered at Collège Letendre, in the Summer of 2016 there will be an additional location at Collège Citoyen to serve more Laval citizens. In Laval West at the angle of Highway 13 and St. Rose Boulevard

According to Yan D'Amours, director of camps at Collège Letendre, the camp's popularity exceeded all expectations, with over 450 campers last year. ''We've had an excellent response,'' he says over the phone. He says that parents gave him a lot of positive feedback about how the camp was exceptional and different.

The novelty this year is that campers can choose between arts and sports as their weekly specialization, yet everyone also partakes in activities related to multimedia and science. Twice a week (weather permitting), children go to the municipal pool. Once a week, a field trip to places like Arbraska Rigaud or Centre des Sciences is organized.

On Fridays, a child-friendly lunch from restaurants like St-Hubert or Subway is provided. The weekends with Friday Fiesta, a fun fair where children complete challenges in order to win prizes such as counsellor-signed t-shirts.

In order to understand what kind of camp would better suit the needs of Laval families, D'amours and his team conducted a market study to see where there was a shortage in the day camp market. The team came to the conclusion of doing an English camp. ''We saw it as an opportunity to start a new camp,'' he says, also taking care of the other French day camps at Collège Letendre.

The camp is certified by Association des camps du Québec, which insures strict standards of safety, supervision, health and more important factors for your children's well-being. The English Experience Day Camp also partners with the Shape Up program, an initiative from Québec en Forme to keep children moving and to show them how to make healthy choices.

''The goal of the camp is to include as many English speakers as French speakers,'' says D'Amours. The French-speaking kids have to speak in English, yet they do so while having fun. ''We want a day camp experience, but in English,'' he says.

For All Campers it is an opportunity to live a day camp that is adapted to them with interesting activities and field trips. This is somewhat of a rarity in Laval despite the considerable English-speaking communities.

The children are under the care of bilingual camp counsellors who go through more than 60 hours of training to ensure the quality of their work. The groups are small, with a ratio of one counsellor per 12-14 children.

D'amours explains that depending on the language they speak, children will have different objectives but will ultimately learn to work together. ''The children make new friends, open up to others and socialize,'' says D'Amours.