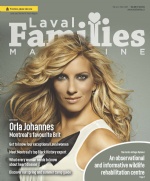 In The Latest Issue:
Latest Issue:
Rabbids Amusement Centre...
Maximizing Children's Po...
Special Needs Camp: A Fu...
A Time to Remember and to Look Forward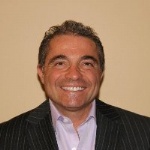 BY:
Luigi Morabito
Issue 17
Spring is the perfect time to remember the past but also to look forward into the future. In the spirit of acceptance, awareness and social diversity, this edition covers a multitude of topics from past to present, and presents our readers with plenty of food for thought.

April is National Autism Awareness Month and as an ode to this, Laval Families Magazine is proud to announce its strategic partnership with Autism Speaks Canada as a local sponsor for the Montreal Autism Speaks Canada Walk and all its local activities in Laval, Laurentians and Lanaudière, which is featured in the Special Needs section of this issue.

I am also pleased to introduce a new section of the magazine entitled The Future of Our Planet—an incredible idea that came about through discussions with Father John Walsh, a long-time contributor to the magazine.This section will cover issues surrounding poverty, diversity, famine, war, human development, climate change, etc.

Our front cover articles:
We discuss remembering the Holocaust, and in this article, we meet Ted Bolgar, who has a touching story of resilience in the face of anti-Semitism. Ted's story is a must-read—a true example of overcoming trauma and tragedy.

In addition, 2015 marked the 100th anniversary of the Armenian Genocide. Our feature article covers the historical impact this tragedy has created.

Community Connection:
More than 10,000 trees and shrubs were planted over three acres of land at Centre de la Nature between April and September 2015. Read the full story on page 16.

Education:
The Laurier Gala and Star Fest is an annual tradition that showcases and celebrates diverse talent and learning at the SWLSB. Taking place on May 26th, 2016, this event is sure to astound its audience. Read more about this amazing initiative on page 18.

Mother For Life:
In this article, we discuss how to cleverly compromise on the sharing of household chores and tasks to avoid conflicts at home. Read suggestions and tips on page 44.

Summer Camp Section:
Check out our articles on summer camp possibilities in and around Laval, from climbing, learning languages, experiencing outdoor adventures to improving sports abilities, there is something for children of all ages to explore.

Final Word:
Spring is a time to refresh and renew our perspectives on our city. I invite you to get reacquainted with Laval and all it has to offer. Laval is undergoing positive changes to its DNA, and I urge you to get to know your city's services, resources, boisés, parks, councillors, and events.

Are you up to the challenge? Stay tuned to LFM's Facebook page for fun, spontaneous challenges set out for our municipal councillors!