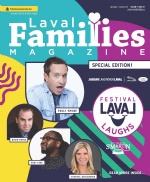 In The Latest Issue:
Latest Issue:
Laugh, Cheer & Celebrate...
It Starts with a Laugh…a...
30 Minute Hit is a Hit i...
Ready, Set…Learn and Play!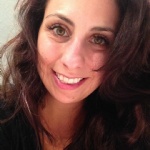 BY:
Lisa Cipriani
Issue 17
As of September 2016, Renaissance Learning Center will be opening its doors to preschoolers aged 3 to 5 years old, offering your child a fun-filled and varied curriculum available in English or French! Prématernelle La Renaissance Preschool has the edge and expertise of a large team of pedagogues with early childhood animation experience, offering the best of both words: education and play!

Housed under the same roof as Renaissance Learning Center—an established educational center in Laval—the preschool offers parents the choice of two or three half days of activities throughout the school year. Bringing together modern pedagogy and the spirit of imaginative play, the preschool curriculum boasts weekly educational themes, song and dance activities, early school readiness skills in language, Math and Science, arts n' crafts, physical education, social skills workshops, special guests and much more! What's more, all activities are available in English or French, offering parents the option to solidify preschool notions in the language of their choice.

As Renaissance Learning Center is known in Laval communities for providing high-quality educational services, its administrators and staff are excited to provide a much-needed service for parents of preschoolers in the surrounding areas. Children who attend a regular educational and social activity like preschool prior to Kindergarten entry have much better coping and transitional skills than children who don't. According to the National Institute for Early Education Research (NIEER), many students who do not attend any kind of childcare service or preschool activity prior to entry in the school system do not arrive with the skills they need to cope or keep up with their peers.
According to one recent study by NIEER, the vast majority of teachers surveyed (ranging from 78 to 93 percent) said children who had attended quality prekindergarten programs were more likely to get along with others and be sensitive to their feelings, count, have problem-solving skills, know letters of the alphabet and follow directions, and were less likely to disrupt class. This often translates to better cognitive and social outcomes for children who attend preschool, across the economic and cultural spectrums. What's more, the benefits of preschool have been proven to carry over into the first years of elementary school and even into early adulthood.

Parents and care-givers also benefit from having a child attend preschool, as it offers a set block of childcare time where a parent may take time for themselves, get errands or other tasks done, and partner up with a reputable educational partner in their community for their child's well-being and growth. Registration for the 2016-2017 school year at Prématernelle La Renaissance Preschool is now underway. As place are limited, reserve today to ensure your child has the chance to make new friends, new discoveries and create a love of learning for the long term! Ready, set…learn and play!