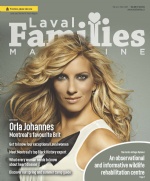 In The Latest Issue:
Latest Issue:
Rabbids Amusement Centre...
Maximizing Children's Po...
Special Needs Camp: A Fu...
After 32 years, Clinique Dentaire Kavanagh et Ormond is relocating to Centropolis!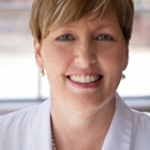 BY:
Dr. Jeanne Kavanagh, BSc., D.D.S.
Issue 17
Dentistry is a profession in transition. What will be the landscape of the future? The traditional small, single practitioner is losing ground to the large dental clinics.

Since 1985, the costs of managing a dental office have dramatically increased primarily due to the innovations of technology.

Simply consider how much cellular phones and computers have improved in the last 10 years with regards to size, speed and functionality! Similarly, in dentistry, there have been enormous changes. For example, to list a few:

The high standards of sterilization with the advent of HIV and hepatitis. The addition of gloves, masks, sterilizers, disposable items, disinfectants and sophisticated sterilizers
Dental materials have changed from mercury-laden silver fillings to biocompatible esthetic white restorations
The technologies have changed in the following areas:
Impression trays have been replaced by high-tech digital impression technology with 3-D scanners such as iTERO
Checking dysfunctional bites, abnormal muscle activity and jaw tracking with computer-based technology
Dental clinics offer in-office milling machines for creating crowns and bridges
I-CAT 3-dimensional radiographs are utilized to study temporomandibular joints and implant placement
Lasers are very versatile ―they can cut gingiva and bone; they can heal cold sores and can detect tooth decay inside the tooth
Digital radiography enables the patient to have less radiation and better imagery for diagnoses
Root canals have transitioned from manual cleaning of the roots to rotary instrumentation
The necessity of costly websites which speak to the younger generation
Moreover, we can look forward to many more innovations such as the development of ultrasound technology that "can scan the entire tooth in 1 second and create a 3-D image delineating cracks in the tooth or small cavities under existing restorations."
In short, the future holds great promise!
However, these advances come with a price which is too costly for most solo practitioners to absorb. So, with our commitment to offer state-of-the-art dentistry, we are pleased to announce that our entire dental team will be joining a wonderfully talented team in Centropolis. We look forward to offering our patients many more years of quality and comfort that they expect from us while staying at the same price point.
Remember: confidence starts with a smile!