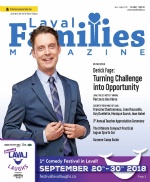 In The Latest Issue:
Latest Issue:
Summer in the City
Derick Fage: Turning Cha...
Sneaky Ways to Get Your ...
Autism Speaks Canada Walk: Montreal Helps Everyone Involved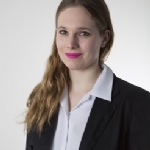 BY:
Lili Monette-Crépô
Issue 17
Autism is a not disease but rather a disorder that stays with a person throughout their lifetime. It influences social and cognitive behaviour, communication and the learning process. Moreover, autism affects the five senses. Ideally, children should get diagnosed before the age of six, which is when the brain fully develops.

Debbie Kolokythias's son Lucas had many issues from birth, but it was when he was three that she noticed that he had social problems. When Lucas was five, Kolokythias took him to get diagnosed, and she learned that he was suffering from autism coupled with ADHD.
Autism is more common than you might think. One in 68 children is touched, a diagnosis that has increased tenfold in the past 40 years. Boys are the most afflicted, with 1 in 42 boys compared to 1 in 189 girls getting diagnosed.
At now eight years old, Lucas has an attendant to help him in class at his school, Our Lady of Peace Elementary School in Laval. One of those attendants for special needs working at the school is Lynn Martin, who led a school-wide initiative at the school in spring 2015 to raise awareness about autism. It was after seeing an advertisement about Autism Speaks Canada in the media that she decided to get involved. She says that while there are many autistic children at the school, most children didn't understand what autism was. Autism can show up in different forms because some autistic children are highly functioning while others can't speak.

Martin got Krista Leitham, Regional Walk Manager for Autism Speaks Canada, to come speak at the school. Autism Speaks Canada is the sister organization of Autism Speaks in the United States, but funds raised in Canada remain in Canada.

Every June since 2005, the national non-profit organization prepares walks across the country to raise funds for autism research and community programs. Since 2010, there has been $317,000 handed to 14 community organizations in Montreal who applied for grants through Autism Speaks Canada. The annual walk is an occasion for families to get together and to raise awareness for a good cause.
Kolokythias first got involved in the walk when she donated to a friend whose daughter is autistic. When Lucas was diagnosed, it became clear to her that she must do the same thing for her son. Ever since, she leads the team Lukey Luke, whose name is based on Lucas' childhood nickname.

As part of her initiative, Martin got inspired by Kolokythias to create a school team for Our Lady of Peace. Both women raise funds for the walk through social media and email, which Martin says is much easier than in the past. Kolokythias is thinking about furthering her efforts by selling bracelets and baked goods.
As for the walk itself, Kolokythias creates capes for the whole family, which Lucas loves wearing. He also enjoys the activities, especially the dog therapy courtesy of Asista Foundation and the soccer facilitated by the Lakeshore Soccer Club. He also appreciates the free toys, courtesy of sponsors such as Toys ''R'' Us.

While the day is fun for the children, it also brings comfort to the parents. ''It helps me to cope,'' Kolokythias says about her family's participation in the walk. ''It's difficult to have a child with autism. It makes me feel that I'm doing something, spreading awareness and talking to people about it,'' she says. As for Martin, she says that her fondest memory of the walk was seeing everyone come together on a beautiful Sunday morning for the cause, including her own children.
The Montreal Walk now has 1,250 participants and growing. This year, it will happen on Sunday, June 5th at McGill University. There will be a walk, exhibitors (therapies, products, and leisure programs), adapted sports and a calming area. People who want to participate are encouraged to register their team on the website of Autism Speaks Canada.