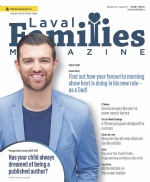 In The Latest Issue:
Latest Issue:
The Natural Heritage of ...
November: Runaway Preven...
10 Candles for the Pédal...
Worldwide Opportunities for SWLSB Students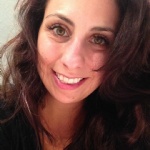 BY:
Lisa Cipriani
Issue 17
In keeping with its mandate of being a progressive school board that continually seeks out new and innovative opportunities to help its students succeed as global citizens, the Sir Wilfrid Laurier School Board (SWLSB) is working on an extensive new project that would allow students to participate in a foreign exchange program. This program offers high school students the chance to attend a school in a foreign country for a certain length of time. The program is being developed as part of a complementary program to the International Student Program currently in place, which began in 2011.

"I think this is an exciting opportunity for our students to travel abroad, because learning about other cultural experiences is something that is enriching and is not available to everyone," says Jennifer Maccarone, Chair of the SWLSB Council of Commissioners. "Our students will participate in a practical immersion program where they will learn about different approaches to learning, they'll work on problem-solving skills, their self-development and awareness, as well as their self-esteem," she adds.

With the current International Student Program, the SWLSB invites international students from all countries to study in English at one of their schools or centres at the elementary, secondary or Vocational training Sectors. In the past few years, SWLSB has had several students from China, Korea, India and Germany come to study here for short-term (2 months) and long-term (10 month) stays. This is made possible in the youth sector through a partnership with Canada Homestay International (CHI) and the host families that participate. In the vocational training sector, there are over 60 international students per year.

In this new initiative set to launch in the 2016-2017 school year, secondary IV and V students will have the opportunity to study in China, as the board has already signed two sister school agreements with schools in China. This past November, Maccarone and René Brisson, Assistant Director General of SWLSB, visited China over a 10-day period to solidify their commitment to the program and to visit the specific schools that will participate. Brisson and Maccarone explain that China is looking at Canadian education as being one of the leaders in best practices. By the same token, North American education can benefit by having its students become more globally aware of other cultures and ways of learning. "China has the exact same values as we do when it comes to this program," explains Maccarone. "They want to ensure that their students have a safe, secure and welcoming environment while they are here, and we want to make sure that our students have the same while they are there."

Brisson says that this type of exchange benefits everyone. "An exchange program is great for teachers AND students," he says. "It exposes our students to other cultures and exposes teachers to students from a different cultural background...In one way we are creating global awareness, but we are also preparing our students for the challenges of the 21st century."

Maccarone adds that this experience is one that continues to benefit students upon their return. "When they come back [from China] they then become the leaders in their classroom settings…They can then guide and lead the next group of students going abroad," she says. Maccarone predicts that students will have opportunities to network and build relationships with people overseas. "This is a real asset to their curriculum," she explains. "As a parent, it's great to see your child with that sense of accomplishment, and you never know what kind of doors this opportunity can open for them."

Will your student be amongst the first pioneer students to partake in this adventure?