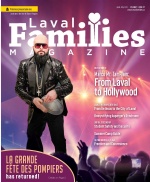 In The Latest Issue:
Latest Issue:
La Grande Fête des Pompi...
Spring is Here at Last
Marco Mr. Tam-Tam: From ...
Blasting off to Summer Camp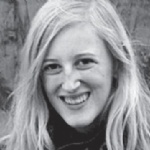 BY:
Morgan Alexander
Issue 17
The decision to send your child to summer camp is always a tough one. Beyond worrying if he or she will feel scared or ostracized by the other kids at camp, there's also the risk that camp might be a waste of time and money if your little one doesn't learn any new skills or make any new friends. Luckily, there are multiple summer camps in Laval that have perfected the camper experience, ensuring that your child will not only have an awesome time, they might learn a little something too.

When deciding which summer camp to send your child off to, there are some key traits to focus on. How does the camp handle camper socialization, what's the primary goal of the camp, how will the camp counselors keep my child engaged, what skills will my child learn? For Stéphanie Girard-Beaudry, the business development manager of Cosmodome, the goal of the camp is clear.'


Summer camps are being increasingly geared towards teaching children how to get excited about things they wouldn't normally learn in schools. It's essentially a supplement to traditional learning without the boring parts of sitting in a classroom all day. With so many camps to choose from, you can easily pick one that suits your child's interest. For instance, at Camp Allegria at the Leonardo da Vinci Centre children who are interested in dance and theatre can partake in theatre workshops and performances. But summer camp is also a great way to introduce your children to new skills and activities that they either wouldn't learn in school or have had trouble adjusting to.

"Parents don't know how to interest their children [in] science," said Girard-Beaudry. "After a day at the Cosmodome, [their children] normally have an interest in science. It's a better idea to bring them to a Cosmodome camp than to leave them at home […] with TV or a playstation."

Beyond learning new skills outside of the classroom, summer camps are important for teaching your children socialization skills and helping them adjust to new areas and activities. At the Cosmodome, counselors who are passionate about science and child care help campers learn to work as a team in unique and exciting settings. According to Girard-Beaudry, gy going through these activities the campers "learn to work in a team, they learn how to react [...and] they learn how to act as if they were astronauts."

Either by giving your children a chance to experience a new and exciting activity, or by letting them get more involved in an activity they love, summer camp offers amazing chances for children to grow, develop, and expand their interests. It's a great way to get your children excited for the future while making new friends, and it give parents time off during the day too! Not a bad trade-off by any means.