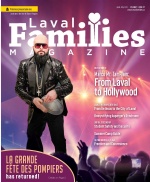 In The Latest Issue:
Latest Issue:
La Grande Fête des Pompi...
Spring is Here at Last
Marco Mr. Tam-Tam: From ...
Ten Skills and Values Your Children Can Learn at Summer Camp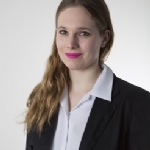 BY:
Lili Monette-Crépô
Issue 17
Summer camp is a special place because it is filled with new experiences and fun adventures. Here are some values and skills that your children can learn at summer camp that will be useful throughout their lives.

Independence
Going to camp is a great way for children to be independent while apart from their families. Independence allows one to have integrity and to not rely heavily on others, such as parents, a partner or a job, to have freedom of choice and to develop a unique personality.

A sense of community
Being at camp brings an unparalleled sense of community because it is a place that is meant to be inclusive. Camp activities like singing camp songs, doing sports or playing big games outside at night helps breed a sense of community. Children realize that people can accomplish great things together.

Hard work
Even if camp is more about fun than work, campers learn that things in life take work, whether it is learning how to canoe or creating a theatre play. It teaches children opportunities to learn the value of hard work, patience and perseverance.

Team-Building
Camp counselors and campers both learn to use teamwork in order to complete tasks, play games and generally go throughout the day. Those team-building skills are wonderful to have: children will use them in camp, in the classroom, in everyday activities and eventually, they will prove useful in job or volunteer opportunities.

Bonding with nature
Camp affords an opportunity to leave the city life behind and really experience the great outdoors. Being close to nature is extremely beneficial in a variety of ways. It lowers stress, is great for cognitive development and helps children dealing with ADD/ADHD.

Outdoor sports
Not every family owns a kayak, a canoe or has an outdoor rock climbing wall. Summer camps provide children the opportunity to try their hand at amazing sports and develop new skills.

A taste for an active lifestyle
Camp life is always on the move. It breeds healthy habits into youngsters and allows them to realize that keeping active in everyday life has many positive benefits.

Unplugging from technology
Watching television or going online is not part of most camps' programming. This encourages children to be in the moment without being distracted by technology and provides an opportunity for them to be fully immersed in the real world. Chances are, they'll have so much fun that they'll forget about it!

Resilience
Camp can be trying for children because of all the novelty that children experience. The good news is that children learn to go beyond their fears by trying new things and being encouraged by counselors.
Campers learn new things about the world, but especially about themselves. Camp life is about participation and pushing one's own limitations.

Learning in different ways
Camp provides opportunities to learn new skills and activities in a totally different context than at school or at home. It offerss children the chance to grow without being in a strict structure. At camp, there are more opportunities for free play, constant movement and a variety of activities.