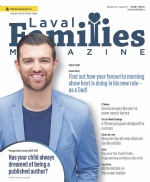 In The Latest Issue:
Latest Issue:
The Natural Heritage of ...
November: Runaway Preven...
10 Candles for the Pédal...
Time to Have "The Talk" With Our Children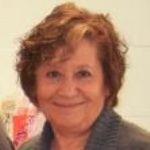 BY:
Frances Solinas DiGironimo
Issue 18
No, not THAT talk, the other one. The one we should be having with our families about our hopes and plans for our latter years. Hopefully each one of us has given some thought as to how we hope to spend those years ironically called the "Golden Years", and how we wish to live our final days. Hopefully we are not living in denial of our own mortality. Below are a few questions for personal reflection, and ultimately for discussion with our families, the sooner the better. They are not the opinions of an expert, but of one who has learned through the experience of some seniors in my entourage. They had not planned for their old age, as though they intended to live forever, or as though it were a bad omen to do so.

If for a variety of reasons I can no longer live alone in my own home, what will be my next step? Do I wish to remain at home with live-in help? Do I wish to go into an assisted living facility? An active seniors' apartment complex that offers all the amenities? A "granny flat" or the guest room in my children's home? Cultural differences will come into play, as will one's financial situation. Expressing one's wishes before the fact and having a frank discussion with the family allows one to find a possible solution.

If I am too sick or incapacitated to make rational decisions, or manage my day-to-day issues, who will take charge of matters?
Parent, get thee to thy notary tomorrow and be sure to designate the person or persons that you trust to take charge of these matters. At this time you can also record your wishes concerning the end of your life. Do you wish to be kept alive by artificial means, or to receive palliative care and slip away gently and free of pain? Are you a potential organ donor? In the current context in the province of Quebec, these are important topics to discuss with your loved ones.

Do I have specific instructions for my funeral and burial?
This is the time to write them down. It is time to say if you would like your remains to be cremated or buried in the traditional manner, or what type of funeral you wish to have.

Have I drawn up a will so that my worldly possessions will go to the right persons? Have I chosen a trusted person to act as executor of my will?
No matter the size of your estate or the extent of your possessions, it is still your estate to be disposed of according to your wishes. You can even specify who is to inherit your great-grandmother's ruby necklace or your grandfather's gold pocket watch.

A visit to a notary will help you to resolve all these issues.
Your notary will tell you which documents you are missing. It will cost a few hundred dollars to have these documents drawn up, but peace of mind is priceless. And guess what? The day after having "The Talk" you'll wake up and carry on with your life. Nothing will happen to you.