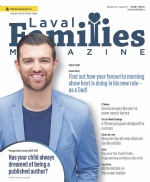 In The Latest Issue:
Latest Issue:
The Natural Heritage of ...
November: Runaway Preven...
10 Candles for the Pédal...
Laval Teachers Honoured & Awarded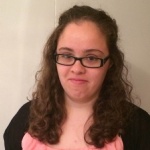 BY:
Samantha Mileto
Issue 18
On Saturday, April 30, Laval Families Magazine, alongside the Caisse Desjardins Vimont-Auteuil, Pâtisserie St Martin and Table 51, hosted the 1st Annual Teacher Appreciation Contest at the Caisse Desjardins Vimont-Auteuil in Laval.

Ten teachers from the Sir Wilfrid Laurier School Board were invited to a morning brunch at the Caisse Desjardins Vimont-Auteuil and were presented with more than $10,000 worth in prizes. All 10 winners were each given a $25 gift certificate for Pâtisserie St Martin, a $50 gift certificate at Table 51 restaurant, and a $25 gift certificate for Derm & Touche nail salon. The sixth to tenth prize winners were also each given a $250 RRSP from the Caisse Desjardins Vimont-Auteuil, while the second to fifth winners were given a $500 RRSP. The first prize winner was awarded a $1,000 RRSP at the Caisse Desjardins Vimont-Auteuil.

For Caisse Desjardins Vimont-Auteuil's Director General, Étienne Rousseau, and Senior Manager Ahn Phi Pham, giving back to the community is an important part of their job.

"Simply, as an organization, as a financial institution, it's part of our mission to serve our community, to show them who we are," Rosseau says. "Caisse Desjardins is a different institution because we belong to the community, to our members, compared to a bank, where their members are their clients. Here, our institutions belongs to our members."

Pham echoes the sentiment. "We started small, and we're getting bigger and the reason why we're getting bigger is because of the community," says Pham. "So we want to give back to our community."

Pâtisserie St Martin co-owner David De Cotis and Table 51 owner Peter Tolias agree. For them, it was a no-brainer to co-sponsor events like this one and give back to the teachers. For Tolias, getting involved with these kinds of events is "different, exciting and new," while De Cotis stresses the importance of supporting local economy. "The community helps us in supporting our businesses, so we give back to the community in any way we can," explains De Cotis.

Every student has a teacher who has impacted them in a different way, for a different reason. Esther Lucent, a Kindergarten teacher at John F. Kennedy Elementary School in Chomedey, and one of the 10 prize winners, went into teaching because she wants to make a difference in the lives of children. She stressed the importance of education for all children. "Every child has a right to education, no matter their ethnicity, their race, [if they're] handicapped, no matter what issues they have." Lucent says. "Everybody has a right to education, and a quality education."

Domenic Pompa is a grade seven and eight English, Geography and History teacher at Laval Jr. Academy. For him, it is essential for teachers to get to know their students. "If you're able to connect with them, if you're able to form a connection with them, form a bond with them, they'll respond to you better and you'll get to understand them better," he says.

For Frédéric Greschner, the Interim Director General of the Sir Wilfrid Laurier School Board, events like these are important to remind teachers how appreciated they really are. "Our teachers work so hard," says Greschner. "They work with our most important stakeholders, which are our students. I find that any opportunity…to recognize the tremendous work of our teachers and to give back to our teachers, whatever form it may be, like today through a contest and through this VIP brunch, is such a nice testament. We don't get to applaud and celebrate our teachers enough," adds Greschner.

"This is the most amazing feeling, to be acknowledged as someone that the kids appreciate, and that the job that I'm doing is a good one," said Pamela Tennant, a Rosemere High School Art teacher.

Wendy Madden, a third grade Math and Language Arts teacher at Laurentian Elementary School, echoed Commissioner Greschner's remarks. "It's amazing to feel appreciated," Madden said. "In our line of work, we don't often feel appreciated."

Third-place prize winner Andrea Scouten, a third grade teacher at Pierre Elliot Trudeau Elementary School in Blainville, went into teaching because she enjoyed watching her own teachers as a student and it was something she wanted to do herself. Second-place prize winner Gregory Boldireff, a Laval Jr. Academy secondary one and two science teacher and his wife Melanie Massarelli, a teacher at Rosemere High School, both won a prize. "We're both happy to have won together," Boldireff said.

Massarelli added: "[Winning the prize] is awesome. I'm super excited about it. We can't wait to put our gift certificates together."

The contest's grand prize winner, Phoenix Alternative High School English and Psychology teacher, Sarmen Jakalian, was quick to praise the event. "I'm very honoured. I can't believe I won it," he said. "It's a great way to bring the community together as well."

And at the end of the day, Pham expressed that community is at their root, and one cannot grow bigger and better unless the community is recognized.