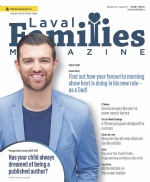 In The Latest Issue:
Latest Issue:
The Natural Heritage of ...
November: Runaway Preven...
10 Candles for the Pédal...
Transforming City Landscapes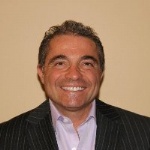 BY:
Luigi Morabito
Issue 19
With the lazy days of summer now gone and a new school year underway, families of all sorts face new challenges ahead. Schedules and routines are being created, and it's time to buckle down and get back to the busy work of our lives. The autumn period often brings about a period of distinct change, not just the colourful outdoor landscape kind of change, but also the change brought about by new services and businesses that have recently joined our community. Discover what is new and exciting in our city, and be sure to check out the top stories, some of which are highlighted below.

YAC Youth Press Conference at City Hall
Our cover story brings you the first ever YAC Youth Press Conference at Laval's City Hall with Mayor Marc Demers and his Mouvement Lavallois team. On page 6, read about how a group of elementary and high school students of the SWLSB conducted a bona fide press conference and got the Mayor's cabinet to answer some pressing questions about the future of our city.

Surprise YAC Contest – A New Adventure!
Visit page 56 for the announcement of a brand new YAC contest for the 2016-2017 school year. Elementary and high school students can enter a contest to be a journalist for a day, interview a local celebrity, and have their article published in an upcoming edition of Laval Families Magazine!

Home Inspection Services
This edition of the magazine brings you a new theme – learning about and taking care of your home or future home! Learn about tackling important areas of your home, safety considerations, and how to keep your home well-maintained for you and your family.

New Luxury Condo Living comes to Laval with Aquablu
Resort-style living year round with luxury condominiums, penthouses and waterfront villas is now possible in Laval with Aquablu, brought to you by Groupe Garabedian Lifestyle. Learn about the project that is now in Phase 2, along with the man behind the vision, John Garabedian.

More Contests for Everyone!
This edition brings you a super-sized contest section on pages 60-61! There truly is something for everyone.

New Mental Health Series
LFM introduces a new series on mental health on page 42, tackling the topic of clinical depression in a 3-part series. Be sure to follow this section in the future to read the complete series on this topic, and several others coming up in 2017!

Académie de Danse Expression Italia
After over 20 years of success in Italy, Professor Cinzia Caramanica brings her dance school and experience to Laval. On page 20, read about what Académie de Danse Expression Italia and its team has to offer aspiring dancers.

Final Word
As the winds turn cooler and our city landscape welcomes the changing seasons, the team at Laval Families Magazine wishes you and your family a smooth back to school period!