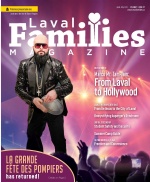 In The Latest Issue:
Latest Issue:
La Grande Fête des Pompi...
Spring is Here at Last
Marco Mr. Tam-Tam: From ...
A First for Laval
A Celebration of Ideas Worth Spreading at TEDxLaval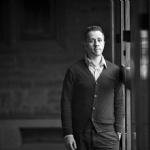 BY:
Domenic Ruso
Issue 19
For the sold out crowd attending, it was clear that we were part of something special and historical. Last May 24th, the city of Laval held its first TEDxLaval event. TED is an international nonprofit focused on the spreading of ideas by inviting speakers from diverse disciplines to present their thoughts for a better tomorrow. While some can attend the live events, www.ted.com provides countless talks you can watch for free from previous TED events.

The popularity of TED has spun off numerous independently organized TEDx events that happen in cities around the world committed to celebrating ideas worth spreading. The TEDxLaval attempted to shine some light on the importance of Laval as one of the fastest growing cities in Quebec with thinkers and leaders from different sectors ready to share ideas that are informing the present and shaping the future.

The first TEDxLaval was made up of a diverse group of speakers. The topics addressed ranged from educational reform, space exploration, the future of public transportation and health care, to individual stories of inspiration to keep things personal. It was clear that the diverse panel of speakers was a reflection of the rich array of ideas brewing in the hearts and minds of different leaders in Quebec. In his opening remarks, Laval Mayor Marc Demers set the tone with an invitation to all in attendance to see innovative leadership as a key part of the city's success. "We don't just want to be with the times, we want to be ahead of the times," Demers commented. A comment, I believe, that captured the spirit of the event.

The 11 conference speakers also gave us a taste of the rich bilingual strength of TEDxLaval. The seamless flow between French and English of the presenters was a great testimony of how important Laval and the rest of Quebec remains for the future of learning and thinking beyond our limited perspectives.

An event like this comes together with a team of dedicated volunteers and partners. This TEDx gathering was no exception. Setting the tone for a great event were Gildo Conte, Founder and President of TedxLaval and Co-Organizer Louise Guay. Their commitment to see a TEDx event in Laval began last January. Guay, a certified translator and Conte, an entrepreneur specializing in photography and video both live in Laval, and as husband and wife, make a great team.
Furthermore, there were key sponsors, like Laval Families Magazine, who stepped up to make this event a reality and who understand that thoughtful reflective leadership is essential for the flourishing of our city.

The theme of this inaugural event was 'Time Lapse', focused on what the future might look like and what we can do to prepare. As a dad and fellow community leader, I sensed the personal urgency in a topic like this. Time flies and things around us keep changing at an incredible pace. I often ask myself, "What will we do?" If we are going to create a community that embraces the future with a focus to welcoming new and creative business leaders to work, dream and create in Laval, we must welcome these changing times and learn to have our horizons stretched.

TEDxLaval was a clear reminder that the city of Laval continues to move in the right direction. While plans for the next TEDxLaval 2017 will soon be in the works, let's not wait until then to step up and make a difference in the life of friend, a neighbor or a fellow co-worker. Perhaps spreading ideas begins with spreading love and caring for those around us. This, perhaps, is the starting point and foundation of any great and flourishing city.