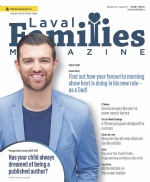 In The Latest Issue:
Latest Issue:
The Natural Heritage of ...
November: Runaway Preven...
10 Candles for the Pédal...
From Italy to Laval: Bringing Passion for Dance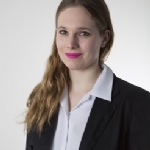 BY:
Lili Monette-Crépô
Issue 19
Professional dancer and instructor Cinzia Caramanica arrived in Laval in 2015 after a lifetime spent in Italy. From 1994 to 2015, Caramanica had her own professional dance school, Expression, in her home country, renowned throughout Italy for the quality of its classes. In fact, Expression won the Italian championship for modern jazz three times, amongst other accolades.

This August 28th, Caramanica opens a brand-new Expression dance school, this time closer to home in Laval. ''If you want to dance, you can come to my school and try all of the classes for free on the first week, and then you can decide what you prefer,'' she says.

Students aged 2 to 90 are welcomed to Expression. For children aged two and up, there are even classes that mix play, theatre and dance. A multitude of other genres for children, youth and adults are offered, from acrobatic dance to flamenco to tap dance to Latin dance styles in a group or couple setting.''I was looking for a very strong team. I found all of my teachers, and they are all specialized in their dance style, qualified and professional," says Caramanica. "I think that a teacher should have a diploma and years of experience,'' she adds.

Caramanica developed her passion for dance at a young age, and continued studying at a higher level at several schools in Italy and abroad, such as the Royal Ballet School in London. She studied to teach at the elementary school and high school level, and holds her physical education diploma. Caramanica helped hundreds of students prepare for their auditions at institutions such as the Tuscany Ballet. ''Many of my students became musical actors or television personalities,'' she says.

Caramanica teaches an array of dance styles; ballet, modern, jazz, musical, funk, contemporary and hip-hop are all styles that she masters. ''I teach all the styles because I believe that all students should have a complete training,'' she says. ''Also, for auditions, students are asked to be able to do several styles, so they have to be prepared.''Caramanica has been learning French since her arrival in Laval, but her first French words were gathered from dance, especially ballet, with its movements such as ''grand jeté.''.

Caramanica decided to put down roots in Laval for its quietness and its Italian community. ''I was looking for a quiet place that had a strong culture. I think that Laval and Montreal are cities that grow a lot in regards to culture,'' she says. ''Here, there are a lot of festivals; I've seen a lot of shows,'' she adds. ''In Italy, theatre is very expensive, but here, there are street festivals that are available to all.''

Caramanica is a mother of two, with a 16 year old son and 10 year old daughter. ''I was also looking for a city to raise my children in and provide them with opportunities to study,'' she says. Stepping in her mother's shoes, Caramanica's daughter just auditioned for Les Grands Ballets Canadiens.

''I don't think that all students have to become stars, but they have to do serious studies,'' she says. ''My goal is to open a professional school that is accessible to all.''

To visit the school or register for classes, visit www.expressionitalia.ca or call 438-988-5322.