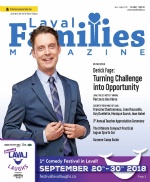 In The Latest Issue:
Latest Issue:
Summer in the City
Derick Fage: Turning Cha...
Sneaky Ways to Get Your ...
Your Tap Water is 5-Star Rated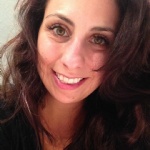 BY:
Lisa Cipriani
Issue 20
For several years running, the city of Laval has received numerous awards for the high quality of its drinking water. This special distinction comes through the Programme d'excellence en eau potable (PEXEP).

Last November, two of Laval's water plants—Pont Viau and Sainte-Rose—received the highest distinction of 5-stars. The general criteria for receiving this award is producing water that is higher than the ministry's standard, high volume of production, as well as the efforts made in continued improvement of its station's operations and procedures.

For comparison purposes, in 2012, only four water stations were awarded 5-stars in the province of Quebec, and two of them were located in Laval. Currently, the Pont-Viau and Sainte-Rose plants produce water that is five times superior to the standards set by The Ministry of Sustainable Development, Environment, and Action against Climate Change, according to information on the city of Laval's website.

David De Cotis, Vice-Mayor of Laval, explains that the third water plant in Laval, in Chomedey, will soon be fast on the heels of the other two, with plans underway for major renovations to bring it up to par. "Our city is working hard to ensure that we have the cleanest drinking water in the province," says De Cotis. "Millions of dollars are invested in renovations and maintenance over time to maintain this high standard." Laval's drinking water distribution system covers 1600 km and is managed by the three plants.

"It's a big investment, but it's an important one," says De Cotis. In a continued effort to make the city as green as possible, De Cotis says that as of last spring, City Hall has become a bottle-free environment. All staff members drink the tap water and bring reusable plastic bottles to store and drink their water. "In the future, we would like to extend this to all other municipal buildings," says De Cotis.

On the city's website, information can be found about how the plants function to produce clean drinking water. There is also information on the city's two grants offered to citizens: one for the purchase of a rainwater barrel and the other for the replacement of regular flow toilets with low-flush ones.
De Cotis urges citizens to consider reducing or eliminating the purchase of bottled water, as Laval's tap water can easily be bottled in pitchers or reusable bottles and stored in the refrigerator.

According to a 2014 CBC news report, the bottled water industry is worth more than $170 billion, and North Americans consume the most bottled water. So much so, that in the U.S., bottled water has surpassed milk and beer in terms of volume sold. According to the report, three out of 10 Canadian households drink bottled water at home (Statistics Canada).

A report from York University in Toronto states that more than 90% of the cost of bottled water is attributed to things other than the water itself, such as packaging, shipping and marketing. What's worse, plastic water bottles can take hundreds of years to decompose or may not decompose at all, given that most landfills don't have enough heat, light and oxygen to break down much of anything outside of organic matter.

Another fact to swallow: if you drink the recommended eight glasses of (bottled) water per day, you will spend roughly $1,400 per year on bottled water.