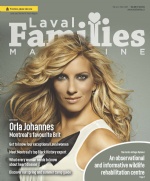 In The Latest Issue:
Latest Issue:
Rabbids Amusement Centre...
Maximizing Children's Po...
Special Needs Camp: A Fu...
Maison Emmanuel: A Unique Life-Sharing Community in the Laurentians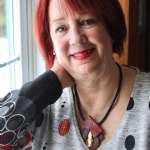 BY:
Lori Leonard
Issue 20
It all started in 1982, when single mom Inge Sell, who worked at "Shawbridge Farm" (now called Centre de la Jeunesse Batshaw), fulfilled her true mission in life: to found a school for children with special needs, whether the needs be intellectual or physical.

Maison Emmanuel, a non-profit organization, is a life-sharing community with adults who require special care based upon and inspired by the work of Rudolph Steiner and Camphill founder Karl Konig. For residents at Maison Emmanuel, community means living and working side by side, together, regardless of one's background or ability, in a healthy, lively social environment.

Twenty one residents (aged 16 to 70) reside in five houses in the Laurentian village of Val Morin (and one house in the centre of Val-David). Each person who resides at one of these houses is unique. Residents include individuals with autism, cerebral palsy or with learning or physical disabilities. Sixty percent of the residents are English-speaking, while forty percent are French-speaking, with many being bilingual. There are an equal number of women and men.

Many of the children who arrived in the 1980s still live at Maison Emmanuel and the community has grown up with them, shifting focus from special education to workshops with an emphasis on developing manual skills.

How does one get to reside at Maison Emmanuel? Requests come in through public curatorship (if there are no family members) and social services (such as the CLSC) and from family members. Two of the five houses in Val Morin were funded by the SHQ (Société d'Habitation du Québec). Maison Emmanuel is 80% government-funded and 20% privately-funded.

Twenty extended family members at Maison Emmanuel are co-workers who truly are extended family. Daily life is structured around "family" meals, education, workshops and tending to their land and gardens. The gardens include an abundance of tomatoes, lettuce, kale, zucchini, beets, onions, cabbage and a variety of herbs. Residents and their co-workers lovingly prepare the food and then sit down together for a delicious, healthy meal. Co-workers also provide a helping hand with residents' personal care with much dedication and patience, sprinkled with some TLC.

At the Val Morin location, one is surprised at just how self-sufficient the group is with hens to provide eggs, luscious vegetable gardens and a bakery where residents are taught to bake delicious sour dough bread, croissants, chocolatines and bagels. These goodies are picked up fresh each morning and brought to the Maison Emmanuel shop, (at 2454 l'Église, Val David) to sell to the public. There is also a woodworking shop, a weaving workshop and a pottery workshop. 'Extended family members' are charming, patient teachers with huge hearts who show others how to create beautifully handcrafted items such as woven scarves, aprons and attractive breadboards.

Talented potter Maggie Roddan teaches residents how to create artful, whimsical pottery pieces, some of which are sold at 1001 Pots. These pieces are as special as any other pottery displayed at the show. Music, theatre, movement and art therapy are also included in the schedule. There is an occupational therapist and a physiotherapist who drop by to visit the residents. Dr. Maryse Desmarais, a physician who practices in St. Sauveur, provides check-ups and medical expertise to the residents.

Each of the residents has their own distinctive personality. Gary, a 69 year old resident has lived at Maison Emmanuel for 5 years. He helps mow the grass, chops wood and stacks it for the winter. He is a humorous, well-loved character.

Jacqueline, who will turn 40 this fall, celebrated her 21st birthday at Maison Emmanuel the year she arrived. After lots of moving around in her teens, Jacqueline settled in to what she now calls her 'second home', where she works in the woodwork shop, rids the garden of potato beetles and produces delicious granola in the bakery. Jacqueline always keeps an eye on all the comings and goings in the community from her bedroom window!

When I met Mary Small, one of three Co-Directors, and Michael Averill, a board member, I was humbled and amazed at their dedication. "Each of our residents stretches him/herself to the limits of their intellectual, creative and human capacities and consequently becomes the sort of person you really admire and want to know," says Averill.

"Living community is an incredibly rich learning experience," says Small. "I have the possibility to really meet the others, to be confronted with myself and to be constantly challenged and supported."

If you wish to volunteer/donate to Maison Emmanuel, 819-322-7014 or visit www.maisonemmanuel.org or email the foundation at fondation@maisonemmanuel.org. Drop by Maison Emmanuel's community cafe, 2454 l`Église, Val David. Buying baked goodies or one of their beautifully creative artisanal items will support the organization.