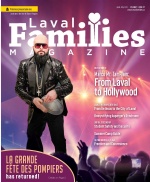 In The Latest Issue:
Latest Issue:
La Grande Fête des Pompi...
Spring is Here at Last
Marco Mr. Tam-Tam: From ...
Office Municipal d'Habitation de Laval: A Resource for Low-Income Laval Residents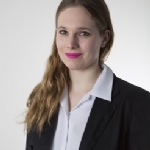 BY:
Lili Monette-Crépô
Issue 21
The Office municipal d'habitation de Laval works to manage and develop social housing throughout the city. It also organizes community activities and offers support to residents of its buildings.

Since August 2016, Isabelle Pépin is the Managing Director of the Office municipal d'habitation de Laval. Pépin worked at OMH Sainte-Thérèse for 10 years before taking office in Laval. ''My role as a director is to act, internally and externally, on the needs that we have on our waiting list,'' she says.

The waiting list that she refers to counts (at press time) 1100 to 1200 names, people and families waiting for affordable housing, and Pépin says that some organizations have it worse. She is not able to say how long of a wait there is due to the fact that some factors, like domestic violence, can quickly change the priority order.

This order is led by a points system, which is determined by an array of factors like family size, preferred neighborhood and salary. ''The goal is to be fair, so by having a mechanical point system, we can have the best equity possible when distributing housing,'' says Nicholas Borne, who has two roles as a city councillor for the city of Laval and as the Chairman of the Board at the Office municipal d'habitation.

The lengthy waiting list is a struggle that Pépin and her team are working to resolve. As of press time, there are currently 2400 housing units managed by the Office. ''The major issue is that the number of units available are much lower than that of other cities. We are missing social housing in Laval, historically, and we are working to catch up on that,'' says Borne.

Borne and Pépin are also working to make Laval a mandatory city in regards to social housing, which means that it would be able to manage its own projects rather than passing through provincial government. ''We want to bring social housing back to Laval, because if someone knows about it, it's the city and its partners,'' says Pépin.

''Being a mandatory city would allow us to make decisions about social housing. It would also allow us to buy land, which is currently a huge issue,'' says Borne.

The Office is also working to simplify the application process. The request for social housing is a lengthy procedure, and the application is valid for a period of one year. ''We want to make the process easier, fairer and more accessible,'' says Pépin.

Financially, social housing is a complex matter. For any city in the province, the costs are assumed between the city (10%)—the Communauté métropolitaine de Montréal (CMM), in Laval's case—and the Government of Quebec (90%), which also works with the federal government.

The organization offers different types of social housing. Supplément au loyer is a program where the tenant living in a private building pays 25% of his salary, and where the rest of the rent is supplemented by the Office. Accès Logis offers affordable social housing, under current Laval prices. Laval being a Municipalité amie des aînés, the Office also dedicates half of its social housing projects to autonomous senior citizens.

The Office also organizes community projects. One of them, Familles en mouvement, offers activities and support from healthcare professionals at Place St-Martin. ''We want to open horizons for the 350 families who live there,'' says Pépin.

''We are constantly developing small community projects, but we need to do more. We have to help out families and single people,'' says Pépin. ''We are working towards that with the Laval community and the ministry of health and social services. We have important partnerships to work on within the next few years.''

For Pépin and her team, it'll continue being business as usual. There will continue to be apartments to fill, developments to come and people to help out, one person or family at a time.