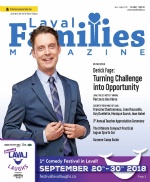 In The Latest Issue:
Latest Issue:
Summer in the City
Derick Fage: Turning Cha...
Sneaky Ways to Get Your ...
Torii Sushi: 15 Years of Sensational Sushi and Japanese Food in Laval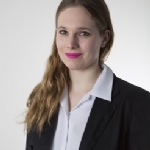 BY:
Lili Monette-Crépô
Issue 21
Since 2001, Torii Sushi has been elevating sushi quality in Laval. The restaurant was initially opened by Phat Nguyen and his four siblings under the guidance of Chau Nguyen, Phat's older brother, who graduated from the Institut de tourisme et d'hôtellerie du Québec. Although the family is Vietnamese, they decided to open a Japanese restaurant, jumping on the Japanese cuisine bandwagon while it was still avant-garde.

The constant success of Torii Sushi is explained by its quality products. ''We are very loyal to our suppliers, and have been with them for a long time,'' says Nguyen. This can definitely be savoured: everything my guest and I ate was utterly fresh and tasty, with an effort in the ingredients' choices as well as in the plates' presentations.

Our meal began with a crab and basil dumpling, a delicate creation folded in four, with sauce inside of it. It was moist and perfectly seasoned, with crab and carrots merging together wonderfully. On a plate decorated with kale and strawberries, it was accompanied by a harumaki, a shrimp roll reminiscent of the popular egg roll, but with finer ingredients and a more delicate, crispy coating.

This was followed by a duo of tuna and salmon tatakis, and it is safe to say that it is, by far, the best tataki that I've ever tasted. The special twist: Italian spices around the fish bringing depth, texture, and a peppery taste. It was served on a bed of vegetables: asparagus, onions, and tiny mushrooms that were as cute as they were savoury. The vegetables provided a refreshing counterbalance to the fish.

This came back with each plate we ate at Torii Sushi: the constant presence of fruits and vegetables pairing well with fish or seafood.

Next up we tried the Alaskan black cod, marinated in sake and miso, grilled and served on a vermicelli bed and accompanied by a teriyaki sauce. Before we dived in, Nguyen said that it makes the reputation of the restaurant, and that he often runs out of this dish on Saturday nights. I could see why, since it was about the best fish I've ever tasted. The cod had a thicker skin due to the freezing temperatures of Alaska, which made it rich in taste and, associated with the marinade and the grilling, had a satisfying smokey, peppery taste reminiscent of BBQ.

We then tried the Sunomono, a scallop cube prepared as a sashimi with its accompanying tomato salsa, shallots and pepper and paired with a citrus and soy sauce. The Sunomono had a romantic presentation, with pink edible flowers across the plate, and the dish itself looked like a flower. It was reminiscent of a tartare, and paired with large shrimp chips.

Torii Sushi achieved the impossible in making me like scallops, a food that I've never been fond of. But here, it was so fresh, light and citrusy, that it melted in my mouth.

Next up was our first taste of sushi at Torii Sushi, and it was out of this world. The aptly-named Paradis was absolutely divine. A maki rolled in a tofu sheet rather than in seaweed, the green-themed sushi roll included grilled shrimp, asparagus, avocado and fruit, and came with a pink mayonnaise-based sauce. The pairing of the green sushi and the pink sauce was as visually appealing as it was refreshing in taste.

Nothing we ate was heavy, everything was fresh, healthy and delicious, and definitely made me want to come back for more. Torii Sushi goes out of the basic commercial sushi realm, and is a great place to venture out of your sushi comfort zone. Also, there's a recent added edge to the restaurant—customers can now bring their own wine, which significantly slashes the bill without sacrificing good taste.

Since its beginnings, the Nguyen family has split into different projects, yet Phat Nguyen created his own with his loyal employees. On top of running Torii Sushi on Boulevard le Carrefour, he is looking to open two other restaurants by 2020 with the help of his core team.

According to its constant success and quality offerings these past 15 years, the future will be bright for Torii Sushi.

2131 Boulevard le Carrefour, Laval, QC H7S 1Z7
Reservations: 450-978-8848

Open:
Monday to Wednesday: 11 am- 2:00 p.m. and from 5 p.m. to 11:30 p.m.
Thursday and Friday: 11 am-2:30 p.m. and from 5 p.m. to 11:30 p.m.
Saturday and Sunday: 5 p.m.-10:30 p.m.