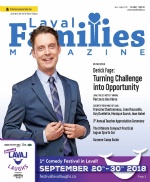 In The Latest Issue:
Latest Issue:
Summer in the City
Derick Fage: Turning Cha...
Sneaky Ways to Get Your ...
Council Members Do Make a Difference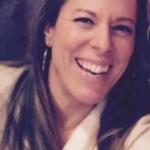 BY:
Lee-Ann Sacks
Issue 21
I know, because I was a student council member and so was our very own Vicky Kaliotzakis, a present day Sir Wilfred Laurier School Board Commissioner.

Way back, Vicky and I were on the student council committee of Irving Bregman Memorial Elementary School in Chomedey, Laval, aka IBM (before Bill Gates, we coined the acronym circa 1980).

How Students are Involved
We, Mr. Virone, my colleague and fellow Council leader at Laval Junior Academy, and myself are trying to instill good work ethic and a sense of citizenship within our student council members.

We encourage them to be thoughtful students, to represent the student body in a democratic way, to be active and implicated citizens within our community and to be aware of global issues. We work with "Free the Children" among other associations, hence the community service assignment they are given at the beginning of each school year. We raise money for our very own school and donate as much as we can to chosen associations.

Here at Laval Junior Academy, each student is encouraged to complete a minimum of 10 hours of community service. Those who take it upon themselves to complete an exceptional amount of community service hours or who do so in a very original or commendable way, are recognized by their teachers and administrators with a "Citizenship" award. Their experiences are highlighted in a presentation during the annual Sir Wilfrid Laurier School Board Gala.

From Student Council Member to SWLSB Commissioner
Kaliotzakis, who was born and raised in Chomedey, was a student council member at Irving Bregman Memorial School in and also in high school at Chomedey Polyvalent High School and various other school clubs and committees. She went on to study Management at Dawson College and to begin her career before she settled down and eventually gave birth to three beautiful boys.

With her support, her boys thrived in school and at their favorite sports. They all were encouraged by their incredible single mom to explore their individual talents, which include art, singing and various sports. Vicky volunteered to fundraise for the football program and never missed a game, and continued to do so even after her children graduated. Her dedication to the students went above and beyond, as she would prepare lunches for ALL the Panther football players for the away games (out of pocket).

Kaliotzakis's love of volunteering and giving back to the community evolved and she went on to be part of the schools' parent committees, governing boards and along with Helen Kalipolidis, organized the first Parent Participation Organization at Laval Liberty High School (now Laval Senior Academy). She is an avid supporter of all the programs offered in our schools and attended the concerts and theatre productions and donated items to the drama department. She was such an active volunteer that she was given three awards for outstanding citizenship and community involvement by the school community and Governing Board.

Kaliotzakis has welcomed many young adults into her home over the years, some who felt they had nowhere else to go. She has listened to them, fed them, guided them, encouraged them and quite frankly helped parent them.

As a commissioner, she is just as dedicated, even though her three boys have grown into amazing young men and have all graduated. She works full time as a paralegal and yet is still very present in our community. She attends all Governing Board meetings of the schools in her ward (Ward 7), the Parent Committee meetings, the Council meetings, attends sports events, Robotics events, plays, concerts, and graduations. She is everywhere—encouraging, observing and making a difference, and continues to be very giving of her time. We all know how time is scarce. It is the most valuable, precious gift to give.

All of our commissioners have similar stories to Kaliotzakis. They are neighbors, parents, and hardworking citizens implicated in our communities. These individuals give their time, experience and areas of expertise, without receiving much monetary compensation, nor do they receive much recognition.

Laval Junior Academy would like to thank our commissioners:
Jennifer Maccaronne, Chairperson
Peter MacLaurin, Ward 1
Robert Dixon, Ward 2
Guy Gagnon, Ward 3
Anne McMullon Ward 4
Dean Dugas, Ward 5
Emilio Migliozzi, Ward 6
Ailsa Pehi, Ward 8
Paolo Galati, Ward 9

We thank you.
We strive to be as efficient as you.

Feel free to read up on Craig Kielburger and his brother Mark Kielburger, activists for the rights of children and co-founders of the Free the Children Association. The movement is called ME to WE. The events that inspire, motivate and bring awareness to young minds globally are called WE DAY.