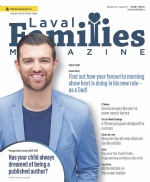 In The Latest Issue:
Latest Issue:
The Natural Heritage of ...
November: Runaway Preven...
10 Candles for the Pédal...
Winter Pleasures!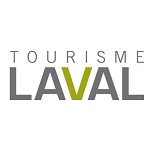 BY:
Tourisme Laval
Issue 21
Each season brings its pleasures and winter is no exception. And what is the best way to get the most out of the white season? Get ready to enjoy it! Why hibernate when there are so many things we can do outside?

Are you shivering from the cold? Well, the weather is not the one to blame. You have to dress properly for winter. When the cold weather comes, wear your tuque, mitts, scarf, wool socks, snowsuit, and your winter boots. There, you're ready to thumb your nose at freezing temperatures, go play outside and have fun. Yes, it's possible to practice many activities in the Laval region even when a blanket of snow covers the ground. And many of those activities are free!

Winter activities for the whole family
In winter, Laval is quite a unique playground for the entire family. Enjoy an outdoor family outing at one of the city's skating rinks or go sledding. Go snowshoeing in a beautiful natural setting or cross-country skiing on amazing trails through wooded areas and farmland.

And why not combine fun with adventure and enjoy a snowmobile ride? Yes, a snowmobile ride! The Club de Motoneige Laval maintains some 60 kilometres of marked trails. Another great activity for the whole family is ice fishing. Head for the river bank at Rivière-des-Mille-Îles Park to catch a fish for dinner!

Not to be missed in Laval Winterland!
Laval en blanc is undeniably a "must-attend" event to celebrate the pleasures of winter. From January 27-29th, 2017, adults, youth and children are invited to gather in Old-Sainte-Rose for great winter fun. It's an awesome event to spend enjoyable time with family and take part in many activities in a festive atmosphere. The program is fantastic and includes dogsledding rides, snow sculpture, snow sliding, skating, sleigh rides, educational workshops, music performances, and much more – all the ingredients to have a ball!

Those looking for a great spot to practice winter activities will also enjoy the Centre de la nature, an exceptional park that is worth the detour.

This winter, take the time to enjoy outdoor fun. Fill your lungs with fresh air and get those beautiful rosy cheeks. You won't regret it. Where do we meet?