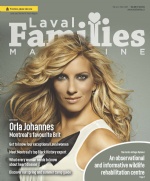 In The Latest Issue:
Latest Issue:
Rabbids Amusement Centre...
Maximizing Children's Po...
Special Needs Camp: A Fu...
Will Your Business Be a Force for Change in 2017?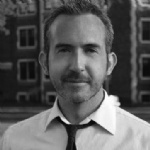 BY:
Andrew Taylor
Issue 22
With 2016 safely in the rearview mirror, we're going to kick off the spring season on a positive note: by looking at social entrepreneurship. If your goals for 2017 include launching a new venture, and if you're looking for ways to combine your entrepreneurial spirit with a passion for making a difference, let's find out how this model could be your ideal fit.

Business on a Human-Scale
So, what is a social entrepreneur? In short, it's someone who applies an entrepreneurial approach to tackling social and/or environmental problems. As result, their innovative, market-driven solutions often end up creating widespread positive change.

While a conventional business person uses profit to measure performance and success, a social entrepreneur typically gauges success by their enterprise's positive impact on people and/or the planet, as well as profit.

Pursuing both profit and social change is integral to running their venture no matter if their enterprise is for-profit, not-for-profit, or a co-op.

Is Social Entrepreneurship for You?
Outside of the obvious benefits of doing good, why should you consider venturing into a realm traditionally serviced by charities and the public sector?

Well, as the number of people concerned about social and environmental issues continues to grow, so does the demand for products and services that align with consumers' values. As a result, social entrepreneurs have been able to show that making money and making a difference aren't mutually exclusive.

As an example, take a look at the successful company TOMS Shoes. They employ a one-for-one model - for every pair of shoes sold, another pair is given to someone in need. So far, they have donated about 60 million pairs of shoes. TOMS Shoes is now valued at over $600 million - not bad for a company that's only been around for a decade. Montreal-based Hungry Box follows the same model but instead give away gourmet sandwiches to the hungry.

If you're more interested in entering the not-for-profit world, this model has its benefits too. If you run your organization more like a business through the selling of products or services, you become less dependent on the traditional (and dwindling) funding sources like government grants and donations.

Resources for Entrepreneurs
Luckily, with this business model rising in popularity, there is an increasing amount of available support. To learn more about the basics, including locating social financing, you can attend a series of Social Entrepreneurship workshops (in person or online) offered by YES this April.

You can also book a free consult with a YES business coach. Our team knows the particularities of social enterprises. We'll work with you to evaluate opportunities and help get your idea off the ground.

Finally, visit the Ashoka.org website. It's just one of many great resources out there and is a source of inspiration for any budding social entrepreneur.

Visit us at www.yesmontreal.ca or find us on Facebook. You can also contact us at info@yesmontreal.ca or at 514-878-9788.