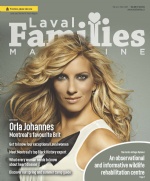 In The Latest Issue:
Latest Issue:
Rabbids Amusement Centre...
Maximizing Children's Po...
Special Needs Camp: A Fu...
Fabulously 40+ Thriving!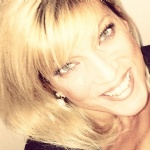 BY:
Sammie -Line
Issue 22
What does it even mean; does it even apply to me?

You see, fabulously is the adverb of fabulous that by definition means: almost impossible to believe; incredible. Nevertheless, we usually use it in its informal manner as something being exceptionally good or unusual; marvellous; superb.

As for thriving, according to Wikipedia, is a condition beyond mere survival, implying growth and positive development. By definition: to prosper; be successful, to grow, develop vigorously; flourish, bear fruit, radiate, rise, shine, get ahead..well, you get the point right?!

So, is this so incredible to be 40+ thriving? Or is it exceptionally marvellously amazing to achieve it… let's have a closer look, shall we?

There are some stages in a woman's life which define a shift within us. This can make us question everything, even if yesterday's plan for tomorrow was signed, sealed and delivered!

Suddenly a heavy shadow arises, making us doubt everything, and we become our worst enemy, making us wrongly judge all our steps as we try to make sense of what happened! At first, we grasp for some air, it is so unwieldy, how can that happen… again…how did I get here? What will they say? It seems like we are far stretch from reality.

Then magically something comes to pass: time! Suddenly, we realize all is spot on, just how it should be…or is it really? Well, yes, until another circumstance happens and we are back to square one. What? The mountain is getting bigger each time; all we want is to call a time out until we are back on track. Sound familiar?Enough! We need to find "IT". You know "IT"? That magic trick making us keep on going even for another round, so that maybe perhaps this time is the last. We made it this far; it's worth another try! What does inspire us to thrive?

My girlfriends & I decided to do a photo shoot to celebrate the women we have become without forgetting the little girls we were, still are, and protect. Why? Because we are warriors in stilettos!

We spent a few hours in the studio, off our busy schedules on a Sunday afternoon, just to be, to laugh & to share. To celebrate our journey!

Nathalie, 42, full-time entrepreneur, wife and mommy
She wanted to become flight attendant to discover the world and its people. School was never her forte, she was not skilled at studying and so she never got her diploma. After dropping out, she made her way up in retail and got to manage her own team. She then understood that intelligence and confidence does not depend on a diploma. Despite this lesson, she nevertheless still makes her kids understand the importance of good studies.

She fell in love and got pregnant at young age, and this came to change her life plans. It was important to raise her kids, so she decided to open her home daycare, which was best of both worlds. She is now proudly managing her own home daycare, has been married for three years and she has four kids in total, including her husband's two kids. We deserve to be under the spotlight! Let their eyes see what we are capable of!

Mel-Annye, soon to be 41, full-time Drama teacher, wife & mommy, part-time actor, chronicler at TVRM, Canal Vox and producer
Little Mel-Annye dreampt of the red carpet and having her own Hollywood Star, but no one knew back then how to go about it, so she chose something closer to what she was told was more realistic. She studied Drama, communication & journalism, is part of a casting agency, producing her own TV project that has been in the works for 8 years now. How does she see this? Perseverance and finding the right players are keys. She's been happily married for 18 years and has two kids. She wishes we would be schooling kids with the right tools to prepare them to succeed in their lives and I couldn't agree more. She enjoys giving back and teaching others what she's learned so they can avoid wasting time.

Myriam, 42, full-time Math teacher, part time model, extra, actor
She wanted a family as far back as she could remember, always loving nature, climbing trees, and being alone with her thoughts. She would have liked to become a journalist, but she couldn't decide. She studied literature, drama & administration. She stopped her studies for 3 years to become a sales rep for Costco, but her need to be secure changed her direction one day, when she read in an article that there would be a shortage of Math teachers. Today she excels at it and is happy to teach. Although Mymie (as I kindly call her) is independent as she has always been, she prefers long-term relationships, she's has a soft spot for everything romantic and believes in her happily ever after, but will not settle for anything less. Success in life is a great balance of family, friends and some me time.

Sammie-Line 42, yours truly, freelance author, TV show host, public speaker, communication marketing actor/extra
I wanted it all, a family, being an actor, singer, and Hollywood star. I was writing, directing and acting in plays since the 4th grade, but I was brought up that you need to have something else to bring in "real" income first. Life in the arts here is insecure, dangerous, so it's better to look out for a "reliable" avenue. In other words: working 9 to 5! I can hear Dolly's tune as I write this (laugh). I listened, getting even executive positions and I reinvented myself completely several times.

Now I work full-time as a freelancer: TV show host for Matv TV Laval, public speaker, author, and multiple services in communications & marketing. I thought by now, I would have a big family. I still believe I will find my everlasting love. I am a goal-oriented person who is passionate for life. I love to help and empower others; it is truly a passion.

5 fundamental keys in every area of a woman's life to thrive:

Unanimously: Empowerments, loyalty, communication, honesty, support.

Decisive moments that changed your bearings completely?
Nathalie: The first time she got pregnant, it made her stop worrying about others' opinions; it made her see who she really was. It brought her to think she had no choice but to be a good example for her kids, so she became the best version of herself.

Losing her grandfather after a misunderstanding between them was a mountain to overcome. She realized how important it is to make peace before leaving someone. These instants were milestones for her.

Mel-Annye: As a teen, she complained to her folks for the smallest things. They decided to teach her a lesson by putting her in a foster family so she can see for herself what a great life she had after all and she did! She is grateful for that experience, and looking back, she has learned not to judge and be thankful.

She tended to wait for others and had high expectations until she realized that if she needed to do something, she had to go get it or do it herself. This made her more assertive; it taught her how to be fulfilled and happier. She learned a big lesson when she got pregnant and thought the pursuit of her dreams would be over—little did she know that she would get her first break in the "biz" when she got pregnant. Everything is possible!

Myriam: Having to be back on her own after 18 years with the same man made her re-map her life completely, although she was on good terms and ended this relationship with respect. Her newfound responsibilities made her think outside of the box. She became a pro at multitasking a heavy schedule. She is now pursuing her dreams and finding time for herself and what matters to her. It's all about finding the harmony.

Sammie-Line (me): My grandmother Nonna Simona taught me unconditional love, to walk by faith, to be courageous and kind, and to follow my heart. My step-dad who raised me since birth taught me how to be strong-minded, but to play it safe when it comes to work.

Even though I always made doors open even when no doors were in sight, I was always going for the safest long-term decisions, until 5 years after separating from a 10-year relationship, the adventure of a new life called upon me. It took me a lot to find the courage to leave my secure 15 years' seniority in the banking credit card division life I built for myself, but I remembered my grandmother's words and jumped to another chapter of my life.

This changed the rest of my life. You would not be reading this if I wouldn't have taken a chance in the unknown and learned how to pursue my dreams. Better to live happily and fall couple of times while pursuing your dreams, then being miserably secure!

We all agreed, inevitably, life keeps on throwing curve balls to shape us into the best version of ourselves. Ultimately, it is to prepare us for what is coming. We are natural nurturers, we should not fight it, we should cherish it.

What irritates you the most:

Nathalie: When people try to pull her their way; it makes her want to go in the opposite direction. Lack of transparency as well as fast judgment.

Mel-Annye: Someone who fails to keep promises.

Myriam: Manipulative people and lack of honesty.

Sammie-Line: Violence and misuse of power.

What do I do to stay inspired to get out of a bad spiral?

Nathalie: Quiet time with herself, a good read, hot bath with candles, go for a run, find solutions.

Mel-Annye: Meditation, prayers, seeking motivational hindsight, pay attention to the signs, giving it all in the hands of the universe for the final say.

Myriam: She breathes, meditated, she will assess the situation for priorities as to where to put her energy. She does things that makes her feel good, takes hot baths with candles, will go to the gym, take some me time, will take even more care of herself if that is even possible. Taking care of her two kitties brings her a sentiment of calmness at home to keep her Zen.

Sammie-Line: I try to turn this in a positive manner if this is all I can do. I do what makes me feel good right away; we all have our sanctuary of tranquility! I remind myself who I am and what I want to achieve, I pray, meditate, seek answers with motivational wisdom through webinars and books. I count my blessings, rinse & repeat!

I asked our photographer and acolyte of the day Vittorio to give us his take on what he had witnessed that day:

"Photography is not about fancy cameras and lighting systems. It's about capturing beauty in all its forms. My photo shoot with these four lovely ladies not only captured beauty in the traditional sense but more importantly also in terms of the self-confidence, camaraderie and joie de vivre that shines through in the photos.

Hollywood and advertisers sell the virtues of youth. But my experience has been that women can be beautiful and successful at any age. Age is just a number. It's not something that should define what you can or cannot do. The sky's the limit, and these ladies prove it."
- Vittorio Grascia

We all agreed to say: Embrace where you are as a woman and thrive! We are more confident now than we've ever been, we wouldn't want to go back, whereas all that happened in the past including its timing happened for a reason and this empowered us with the wisdom we acquired at that particular time. So be proud of your journey! Do not regret anything and just keep on moving! We are Fabulously 40+ & Thriving!