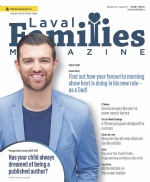 In The Latest Issue:
Latest Issue:
The Natural Heritage of ...
November: Runaway Preven...
10 Candles for the Pédal...
Come One, Come All
Family Fun at the Third Annual Fête de quartier St-Bruno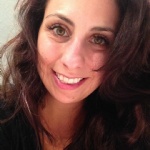 BY:
Lisa Cipriani
Issue 23
The third annual Fête de quartier St-Bruno is an event to mark your calendars for. On August 5th, not only can you expect a fun-filled day outdoors with the family, but you will also be contributing to a good cause, as the event is also a fundraiser for the Société Alzheimer Laval.

"Families can expect plenty of games and activities for the kids, outdoor music, door prizes and an all-around good time," says David De Cotis, municipal councillor for the district, Deputy Mayor of the city of Laval, and Honorary President of the event.

Participants can also expect to be treated to some tasty 'eats and treats' made available by several generous sponsors on hand.

In addition to the organized games, activities and music taking place from 12:00-5:00 pm at Parc Lausanne, once the sun sets, the event will continue with a movie night in the park.

"This is an amazing event that brings people together, and all for a good cause," says Jean Rouselle, Deputy of Vimont at the Quebec National Assembly, who has attended each year with his family and grandchildren. Rouselle, who has lived in the area since he was eight years old, notes that with an aging population, it's important to raise funds to support those in need. "What better way than to raise funds but also offer a day filled with activities that brings the community together?"

This year, the event's major sponsor is Arbour Volkwagon. André Arbour, President of Arbour Volkwagon, was quick to say yes to the cause. "I have seen first hand how a degenerative disease like Alzheimer's can affect the individual and those around them," says Arbour. "It's painful to watch someone you love go through that."

Arbour's own mother and grandmother passed away from Alzeimer's. "It's an important cause and there's such a need for good care for these individuals, because there is no cure," implores Arbour.

Last year, the event raised almost $30 000 for the Société Alzheimer Laval. Come out this year, have a fun-filled family day, and help the organizers to surpass last year's results!