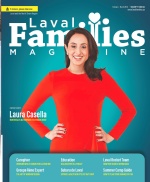 In The Latest Issue:
Latest Issue:
2020 Has Only Just Begun
Laura Casella on Pursuin...
How to Deal with Head Li...
Create Lasting Memories and Beat the Heat at Old Saint Nick's Summer Adventureland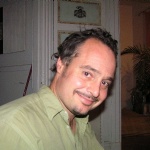 BY:
MJ Stone
Issue 23
Summer is coming, and in the Laurentians, that translates into the opening of cottages and a swell of summer tourists. But, amongst those who enjoy escaping the heat in the pastoral setting, there is one resident in particular that attracts quite a bit of attention. That's because, for the past 60 years, old Saint Nick has been making Val-David his fun-filled summer home at Le Village du Père Noël.

Director of Operations and the Elf in Chief of the theme park, Claude Rousseau says that the village offers more than 20 family-friendly activities that cater to children who embrace the legend of Santa Claus.

Rousseau notes a popular activity that includes a petting zoo with friendly miniature horses, goats, and sheep. "For many children, it's their first opportunity to interact with such animals, to be able to pet and feed them. So, it is quite exciting for them," he says. There are also water slides and a wading pool, obstacle courses, a climbing wall, tree ropes, a zip line and a tree-house, as well as a live daily magic show. "It is an amazing performance," Rousseau boasts. "People are always commenting on just how entertaining and captivating the magic routine is."

Rousseau, whose family purchased the theme park in 1987, notes the village has undergone radical upgrades since the change of ownership. "Before 1988 the park was more like a museum, with very few activities. But now the park is loaded with activities, ensuring a much more entertaining adventure," says Rousseau, who took the position of Director in 2011.

Rousseau cautions that although the adventure park is an ideal excursion for family bonding, the park may not interest older kids, but, for parents and Santa Claus believers, Rousseau says Le Village du Père Noël is a magical world. "It is a place where families can spend time playing together, all under the watchful eye of enthusiastic elves and the mythical big guy with the broad face and little round belly that shakes when he laughs like a bowl full of jelly," says Rousseau. "Santa is always in attendance keeping the kids spellbound by his presence."

Visitors are touched by the park's charm and authenticity, says Rousseau. "Families will create lasting memories here. Our staff is accommodating and enthusiastic and go that extra mile to ensure that both children and parents are participating in activities together," he says. "It's all about bonding over conquering challenges and having fun and sharing memories that will last a lifetime."

Le Village du Père Noël opens for the summer season on June 17th. The park is located at 987 Route Morin, Val-David, in the heart of the Laurentians.