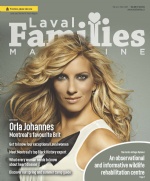 In The Latest Issue:
Latest Issue:
Rabbids Amusement Centre...
Maximizing Children's Po...
Special Needs Camp: A Fu...
Meet Your City Councillors: Behind the Scenes and In Person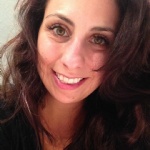 BY:
Lisa Cipriani
Issue 23
Nicholas Borne – Laval-les-îles

Born and raised in Quebec City, Nicholas Borne completed his Business Administration studies before moving to Japan for several years to work in a teaching exchange program organized by the Nagano Board of Education. During his time there, he also coached a youth hockey team, became a teacher's assistant and met his future wife.

The couple moved to Laval in 2004, and in 2011 settled in the neighbourhood of Jolibourg in Sainte-Dorothée, which is part of the Laval-les-îles[ALJ1] district. "We chose this area because it's surrounded by two rivers and there are beautiful wooded areas all around," says Borne.

Since that time, Borne has been working for a publishing company in the school division. Following his election as city councillor in 2013, Borne now works in publishing part-time in order to better serve the needs of the citizens in his district as their councillor.

In 2010, Borne began studies for a Master's Degree from the École Nationale d'Administration Publique (ENAP). Despite having three children with his wife and juggling two jobs along with his studies, Borne graduated with his degree in March 2017. Borne believes that his studies in public administration were what originally piqued his interest in municipal government. "You begin to realize just how important a strong and healthy administration is, and that this really is the core to good living for citizens," he says.

Borne says that it was during the door-to-door phase of his campaign that he began to realize just how many issues are dealt with on the municipal level. "My biggest motivation during that time was that I always felt I wanted to help people in some way, other than in my current career, and I saw this as an opportunity to improve things," says Borne.

Besides his work as city councillor, Borne is also the Chair of the Office municipal d'habitation de Laval (OMH), whose mission is to provide social housing for citizens in need. Currently, the OMH de Laval manages over 2300 lodgings.

A unique element to the district of Laval-les-îles is a ferry that passes between Île Bizard and Laval-sur-le-lac, which, according to Borne, really makes one realize that we are living on an island. With a strong community spirit and long history, Borne's district has undergone many positive developments over the years.

One of the major projects he has collaborated on has been the Oka – Mont St-Hilaire pedestrian/bike path which runs approximately 144 km in length, of which 16 km runs through Laval. This major undertaking should be completed by Fall 2017.

Another major project is a seven-million-dollar investment in the renovation of the newly named Hartland-Monahan Arena. Renovation began in April 2017 and the arena is expected to reopen in the Fall of 2018. Recently completed in 2016 is the renovation of the Samson Arena, which has also been renamed Martin-St-Louis. Almost five million dollars was invested in order to bring the arena up to date.

Currently in the works are several more projects in the district, including two temporary bridges that will be built this summer before the main bridge can be built. This project is on a three-year timeline.

Borne also mentions that more water testing will take place this summer at the beach area (closed since 1967) in the hopes that it can be reopened again in the near future. Finally, Borne points to a 1.4 million dollar investment in the purchase of land near the Arthur-Sauvé Bridge, which will be developed for the city following some public consultations to decide how the land should be used.

In this context, Borne is most proud of the fact that as city councillor, he has been able to connect as closely as possibly with citizens to get to the heart of what they need. "As councillors, we're the interface between the citizens and city," Borne explains. "We're the liaison between the needs of the citizens and the capacity of the city."

Ray Khalil – Saint-Dorothée

If a citizen is looking for proof that their city councillors are willing to go the extra mile, one doesn't have to look farther than Ray Khalil. One of the youngest councillors elected in 2013, Khalil has no shortage of anecdotes describing a time when he showed up in more ways than one for the citizens of his district.

A self-described people-person, Khalil notes that one of the biggest surprises citizens get when calling him is that he actually answers the phone. "It never fails to surprise them that it's not an office line or secretary they are calling. When they dial the number, it's me they get on the line," says Khalil. He notes that this is the same scenario with other city councillors.

Khalil offers up a story about an elderly citizen who called him one morning to complain that the heavy snowfall had blocked her driveway and the city had not come by to clean it out yet. As it was still the morning period, Khalil offered to come by and help shovel with the woman so that her driveway could be cleared to avoid an unpredictable wait time for the city plow. Another time a resident called Khalil around 6 a.m. in the morning, assuming he was going to leave a message on an office answering machine, but was completely surprised when Khalil himself answered the phone! Needless to say, that resident expressed so much gratitude that Khalil had taken the time to discuss his concerns, even in the early morning hours.

"It's important to me that citizens recognize that we are really trying to be present and available to them as much as possible," says Khalil.

Over the course of his mandate, Khalil is particularly proud of the fact that concrete plans have finally been laid out for the construction of a new community center. The first phase of the budget, 1.7 million dollars, has already been approved, with more funds to be allocated in the near future. The total budget for the project has been estimated at approximately 6.5 million dollars.

Another project Khalil has collaborated on has been the purchase of land in the area of the Boisé Saint-Dorothée, an investment of 1.5 million dollars. "This purchase was a major win for the city," says Khalil, noting that the Association du boisé Saint-Dorothée will be organizing activities to take place there for citizens to enjoy all year long.

During his mandate, Khalil points to the reduction of speed limits on residential roads as being one of the completed projects that was in high demand for citizens. Another ongoing project is the development of the bike paths in the region and the improvement of road conditions throughout the district.

Monthly meetings with the citizens have also experienced a higher turnout rate since the beginning of his mandate. Khalil recalls when he first began organizing the meetings with other councillors, about seven or eight citizens would show up, but now, well over 20 citizens show up to discuss issues and remain informed. Khalil notes that in the summer period, the meetings will be replaced with door-to-door rounds where he can speak with residents one-on-one and listen to their needs and requests.

In Khalil's words, Saint-Dorothée is a 'city within the city', and his vision for his district is to be a place where residents are just as proud to be from Saint-Dorothée as they are to be lavallois.