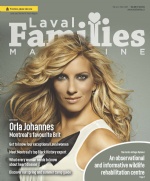 In The Latest Issue:
Latest Issue:
Rabbids Amusement Centre...
Maximizing Children's Po...
Special Needs Camp: A Fu...
Therapeutic Horseback Riding: A Viable Option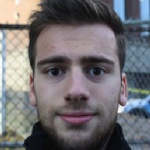 BY:
Daniele Iannarone
Issue 23
Carole Nantel felt this initiative was worth switching careers for. The accountant turned entrepreneur is the co-founder of Projet Equestre Goldie, or Goldie's Horse Ranch, a non-profit organization that offers therapeutic horseback riding to children with disabilities. The aim of the foundation is to teach the children how to walk by using a horse.

Therapeutic horseback riding is scientifically proven to help people with autism and with other disabilities who have trouble walking to train them to walk. Nantel explains that the movement of a horse's body when walking is identical to the movement of a human's body when walking. "If you sit a child or an adult on a horse, it's the same as if he (the person) were to walk himself," says Nantel. "If you have a child in a wheelchair that isn't able to walk, or he walks crooked, it means his brain is not giving him the appropriate information for his body to function properly. I sit him on the horse and we'll walk around, and it's as if he's the one walking, so his body and his brain are learning what a non-handicapped person would learn on his own."

Nantel was an accountant by trade, when, 16 years ago, her horse Goldie got sick and was not able to be ridden as often anymore. Nantel did not want to euthanize Goldie, so she brought the horse to a therapeutic horseback riding school near the American border. At this school, Goldie underwent the therapeutic horseback riding therapy and learned to walk again, leading Nantel to fall in love with the treatment and start her own foundation.

Projet Equestre Goldie is a bilingual, non-profit organization located in Mirabel just west of Highway 148 and offers therapeutic horseback riding to children aged 3-18. Nantel says the service does also exist for adults, but she works with children mostly because their brains are more flexible and easier to teach. Projet Equestre Goldie is open for lessons between Wednesday and Sunday and offers around 40 courses per week, the majority being offered on weekends.

Nantel says appointments are scheduled for every second week, and that she has partnerships with certain elementary schools, which involves the school bringing their special needs students to use the service.

Nantel says the typical session lasts one hour and will begin with the child coming into the stable and brushing a horse's mane. The child will then be fastened up and put on the horse, where he will then proceed to ride the horse for half an hour, usually accompanied by Nantel herself. The session ends with a conversation with the child's parents.

Nantel says her cost for putting together one session is $130. Her foundation offers parents of children who come to use her service the opportunity to pay just half of that price, $65, while she covers the other half of the cost. Nantel says that covering half the cost means that she has to raise $120,000 per year, something she is able to do thanks to several fundraisers, which include two yearly fundraising dinners, and thanks to several donors, such as the popular Fondation Martin-Matte.

Nevertheless, Nantel says, raising the money is difficult every single year. She is doing everything she can to avoid raising prices and that most parents are not able to afford paying more than what she already charges. "Raising my prices is not my goal," she says. "Parents struggling with handicapped children have a tremendous amount of fees [for other required services]." She says that there is a two-year waiting list in the public medical sector to get help for handicapped and autistic children and that parents can't wait that long and are forced to go into the private sector. "A speech therapist or an occupational therapist in the private sector can cost between $90 and $110 per session," Nantel adds. "It's expensive, so we try our best to help them out."

Nantel says that the best place for people to donate to her foundation is at the ScotiaBank marathon. She says that ScotiaBank organizes a yearly marathon in which most non-profit organizations participate. Projet Equestre Goldie will be participating as well and Nantel says that anything helps. "All donations are appreciated," she says, adding that the money gets put directly into the foundation to help pay off the costs.

Therapeutic horseback riding is an option that works. There is an international committee for the practice, as well as national committees in several countries, including the U.S.A. and Canada, and there is even a committee per province in Canada, such as Quebec's Fédération Québecoise d'Équitation Thérapeutique, which includes nine members throughout the province. Nantel says that there is a worldwide congress held on the subject and that, even though she has not been able to attend, she is always learning something new and finding new ways to improve her services and better serve the children in need.