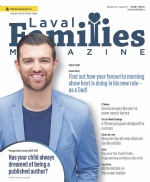 In The Latest Issue:
Latest Issue:
The Natural Heritage of ...
November: Runaway Preven...
10 Candles for the Pédal...
5 Summer Camp Movies to Prepare Your Child for the Real Deal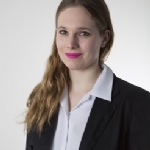 BY:
Lili Monette-Crépô
Issue 23
Summer camp is a youthful, magical experience, and summer camp movies, where adventures abound and aesthetics matter, are a great way to get in the zone without leaving home. Here are a few classics to watch with your kids to prepare them for camp and to make them dream big.

It Takes Two (1995)
Hands-down mine and my BFF's favourite childhood movie, this movie has it all : adventure, humour, family and female friendship. It stars Mary-Kate and Ashley Olsen as two identical unrelated young girls, Amanda Lemmon (Mary-Kate Olsen), an orphan about to be adopted by a family she doesn't like, and Alyssa Callaway (Ashley Olsen), a young pianist from a wealthy family whose father is about to get married to Clarice Kensington (Jane Sibbett), a socialite who threatens to send her away to boarding school. After the two girls meet by coincidence in the forest, they decide to switch places. That's when they realize that Amanda's social worker, Diane Barrows (Kirstie Alley), would be a much better match for Alyssa's father than Clarice, and they arrange for them to fall in love.

The Parent Trap (1998)
Lindsay Lohan stars as two identical twins separated at birth, Hallie Parker and Annie James, who are accidentally reunited at an all-girls summer camp in Maine. Their parents, American Nick Parker (Dennis Quaid) and Briton Elizabeth James (Natasha Richardson), agreed when they divorced that they would each raise one of the twins without telling her sister. Eleven years later, both parents enroll their daughters in the same summer camp. The girls discover each other when they remove their masks after a fencing match. This sparks a brief prank war that ends when both girls are sent to the Isolation Cabin, which is when they realize they are, in fact, identical twin sisters. As in It Takes Two, they exchange places, this time to meet their other parent and eventually, reunite them.

Moonrise Kingdom (2012)
This movie about two youngsters running away from camp to be lovers is magical, with all of the whimsy that Wes Anderson has to offer. The action takes place in 1965 on a New England island called New Penzance, where twelve-year-old Sam Shakusky (Jared Gilman), a mature and intellectual boy, is attending Camp Ivanhoe, a Scout summer camp. A girl of the same age, Suzy Bishop (Kara Hayward) lives on the island with her parents. The kids meet at a play and soon become friends, and then a couple. They decide to run away together on a secluded cove on the island, until they get discovered and then, reunited again.

The Baby-Sitters Club (1995)
This teenage movie was inspired by the book series of the same name. Situated in the fictional town of Stoneybrook, Connecticut, the movie is about one summer in the baby-sitters' lives. Kristy Thomas (Schuyler Fisk), president of ''The Baby-Sitters Club'', decides to open a day camp for the club's regular clients in the backyard belonging to two members, Mary Anne Spier (Rachael Leigh Cook) and Dawn Schafer (Larisa Oleynik). Endless adventures ensue, as the girls each have their specific issues to go through on top of making sure the kids are properly taken care of.

Addams Family Values (1993)
A dark, twisted comedy, it is the sequel to The Addams Family (1993), and it is best watched by mature children. As the Addams parents welcome their third child, Pubert, their other children (Wednesday and Pugsley) become instantly jealous and try to kill him. In order to distract from their evil plan, they are sent to Camp Chippewa, where they are singled out for their gloomy appearance and misbehaviour. The scenes set at camp are classic, especially when Wednesday is cast as Pocahontas in a play. Of course, she manages to set the camp on fire.

Those movies are classic summer camp flicks, and they are sure to wow your children. Who knows? They might want to go to camp early!