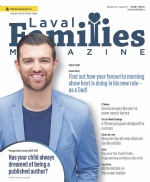 In The Latest Issue:
Latest Issue:
The Natural Heritage of ...
November: Runaway Preven...
10 Candles for the Pédal...
Why choose a sports camp for your child?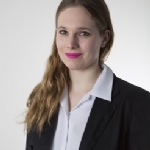 BY:
Lili Monette-Crépô
Issue 23
It's time to pick a summer camp for your child, but you don't know where to start? Why not try a sports camp? A sports camp offers a continuity of training during summer months and is the perfect occasion for your child to get together with others around a common interest. A child that partakes in sports camp participates in something larger than him, which helps to build values of teamwork and collaborative effort. Sport develops self-confidence; kids learn how to go out of their comfort zone, be resilient, persevering and move forward despite difficulties. Participating in a sports camp helps children to expend their energy daily, all while developing healthy life habits for the long-term.

''A sports camp allows children to learn at their own pace and to take their time to focus on the sport,'' says Raffaele Venturino, founder of Passion Soccer stores, camps and clinics. In fact, sports camps like Passion Soccer offer a personalized learning experience that allows children to move forward with their own personalities and skill sets. Campers have the time to practice their sports, to improve and to advance on their learning curve. Moreover, sports camps counselors are trainers as well. They are well-equipped to give good counsel and to host relevant sports activities that allow children to develop their full potential.

A sports camp like Passion Soccer allows players to develop mentally, physically and technically. The summer camp is born out of the three Passion Soccer stores in the greater Montreal area (including one in Laval), which are specialized in the best professional soccer equipment. Venturino is also a soccer coach. Through his customers at the stores, he noticed a demand for better soccer training for children. That is how the Passion Soccer summer camp and clinics were born.

Since children need to move and play, the day is divided in half. ''In the morning, it's all about the technique. In the afternoon, children play games, yet those are linked to what the children have learned in the morning, so they can keep practicing the techniques while having fun,'' says Venturino. On Fridays, there are fun summer activities to celebrate the week, such as water gun battles. Passion Soccer camps and clinics are open to children aged 4 to 12 years old and strive to introduce kids to soccer through play and an individualized approach. ''The camp is ideal for beginners or intermediate players that would want to perfect their play and learn more,'' says Venturino. The Passion Soccer summer camps are offered in Laval and in Montreal. The 2017 season starts June 26th and registration is open now.

season starts on June 26th and registration is already open.