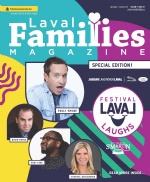 In The Latest Issue:
Latest Issue:
Laugh, Cheer & Celebrate...
It Starts with a LaughÖa...
30 Minute Hit is a Hit i...
Place Bell: Lavalís Newest Treasure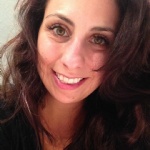 BY:
Lisa Cipriani
Issue 24
Professional sports, highly entertaining shows and concerts, community eventsÖall under one roof. That is the recipe cooked up by the city of Laval and Geoff Molsonís entire teamóa recipe that has ultimately led to the creation of Place Bell right here in Laval.

This Fall, the brand-new amphitheatre will open its doors with a slew of diversified activities and entertainment. From Cirque du Soleil to music concerts and to Le Rocket de Laval hockey games, Lavallers will certainly have their pick of activities at Place Bell.

Geoff Molson, owner, president and CEO of the Club de hockey Canadien, Centre Bell and Evenko, as well as Marc Demers, Mayor of Laval, met with Laval Families Magazine to discuss what lies ahead.

An Innovative Model
Place Bell was born out of a partnership between big business and a big city. It marries entertainment, professional sports and community eventsóan audacious and innovative model. It all began when the city of Laval announced the construction of a large amphitheatre to host high calibre events. For Molson and his team, it was an excellent opportunity for a partnership. ďAs soon as we found out that there was an opportunity to manage the amphitheatre, we began developing our offer,Ē says Molson. ďWe went through a long process of proposals and selections, and finally we were chosen. We are really proud to be associated with the city of Laval for the next 21 years.Ē

Besides the large amphitheatre with 10 000 seats (including 46 corporate boxes managed by Evenko), the multifunctional complex also boasts an Olympic-sized skating rink with 2500 seats and a community skating rink to be managed by the city. This type of collaboration is very rare in North America. Financed in most part by public funds, the building itself remains the property of the city. A lease of 20 years was signed with Molson and Evenko. As Mayor Demers notes, this alliance benefits all citizens. ďItís a privilege for any city to be able to work with an organization like the Molson family,Ē he says. ďThey are extremely efficient, and are outstanding organizers that we can count on.Ē

The multifunctional nature of Place Bell gives citizens the chance to experience something totally unique. ďThis is place where families can go skating, and potentially cross paths with a professional athlete while having a coffee,Ē add Demers. With a professional hockey team making its home at Place Bell, the city of Laval intends to balance the budget in only one year. With the creation of jobs and increased tourism, Demers firmly believes that the dynamic economy surrounding Place Bell will benefit all citizens.

An Ideal Location
Becoming involved in the development of Place Bell was not only a strategic move for Molson and his team, but also one that coincides with his values. ďItís in my family culture and the culture of the Canadiens to get involved in the community,Ē says Molson. Molson feels that the community spirt in Laval is an asset to the entire project.

Recent statistics show that Laval has experienced growth and represents a very interesting market for a company like Evenko and the Canadiens de Montrťal. As the third largest city in Quebec, Laval is solid ground for businesses. ďI learned a lot about Laval while working on the proposal,Ē says Molson. ďItís a big city with a big economy, and a city that is valued by other businesses. We have a lot of sponsors interested.Ē

The format of Place Bell is ideal for Evenko, the biggest independent event promotor in Canada. Place Bell can host exciting event that perhaps wouldnít fill up Centre Bell, but could very well host up to 10 000 people right here.

A Sport that Unites
A large part of the programming at Place Bell will be dedicated to hockey for the Rocket de Laval. Just like anywhere else in the province, hockey fans are just as devout here in Laval. ďI would say that my passion for hockey began as soon as I was born, because it was already a part of my family,Ē says Molson. In 1957, his grandfather and great-uncle were the first in the family line to own the Canadiens de Montrťal.

Like many fans and the future fans of Le Rocket de Laval, watching or playing a game is always a good time for Molson. ďHockey plays a big role in my life, even outside of work. I try to play as often as I can, at least once a week,Ē he says. ďMy four children also play, and my three sons play at a high level, and have a lot of games. I try to be there as often as possible.Ē

Something for Everyone
Besides hockey games, Place Bell will be home to local and international artists alike, along with large-scale concerts and shows for all ages. Molson hopes that Place Bell will create a sense of pride for all Lavallers, and that it becomes of place where families can unite and be entertained. ďWe want to see the Laval community come together at Place Bell,Ē says Molson.

For its first year, the team behind Place Bell is looking to offer the public maximum fun and entertainment. ďThere are 365 days in a year, and if we want to take full advantage of Place Bell, we need to fill up those days as much as possible with concerts and hockey gamesósomething for everyone,Ē says Molson.

A colourful and diverse programming is on the menu for Place Bell.