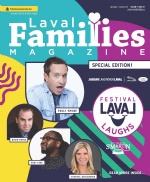 In The Latest Issue:
Latest Issue:
Laugh, Cheer & Celebrate...
It Starts with a Laugh…a...
30 Minute Hit is a Hit i...
Mayor Demers: The Untold Story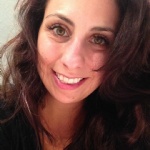 BY:
Lisa Cipriani
Issue 24
A nine-year-old boy lay in his parents' bed. He should have been in school that day, but he wasn't. He was ill, and had been for some time. The paramedics arrived in a hurry, but they hadn't come there for him. They had come for the man lying next to him, his father. The boy heard the paramedics say to his distressed mother, "There is nothing we can do." The boy's father, a former Mountie and successful businessman, was dead. It was a heart attack. As one life ended, another was just beginning.

The young boy could not have known that the untimely death of his father was to shape and mark his life in a profound way. It was this moment that set into motion a kaleidoscope of events and circumstances that were to teach him humility, loyalty, perseverance, and the value of hard work. It was 1959, and the young boy's name was Marc Demers.

Early Days
The 1950's were a time of great change around the world, and Montreal was no different. The early 1950's saw the population of Montreal grow by 35 per cent, rock n' roll was taking music by storm, buses began to replace streetcars in the city center, and the Queen Elizabeth Hotel was under construction. In a Montreal neighbourhood near rue Jarry in August of 1951, Marc Demers was born, one of five children in his family.

The Demers family had a relatively good life in those days. Mr. and Mrs. Demers were the owners of a private detective agency based in Montreal. Mrs. Demers, despite having her hands full with five children, worked alongside her husband in the business, an unusual scenario for a wife and mother at that time. Mr. Demers had been a Mountie, but as Marc was told, his father left the Mounties because at that time there was rule that Mounties could not marry for five years. Mr. Demers chose to marry right away instead, and together he and his wife founded the detective agency. The family spent summers at their vacation home in Oka, and Marc has fond memories of his early childhood during that time.

A red horse named Rusty, a dog named Buster, plenty of siblings to play with, a father with a sense of humour who enjoyed playing practical jokes…all the trappings of happy family life. It all changed dramatically after the death of Marc's father.

Mrs. Demers was not able to keep the business going after her husband passed away, not because she didn't have the will or the skill, but in part due to a series of unfortunate incidents in the period that followed. The family's financial stability was lost, and eventually the business folded and the family was bankrupt. A single mother raising five children would be hard enough in today's world, but in 1959, the scenario was dire, with women making up less than 30 per cent of the workforce. Times were tough; even tougher for widowed women.

"My mother could have given us away or split the children up for adoption as orphans, as was common at the time for single or widowed mothers, but she refused," explains Demers. "My aunt had offered to adopt me, but my mother said no. She wanted to keep us all together." Demers recalls the family losing their house as well as the summer home in Oka. They then lived in rented apartments, sometimes lodgings that were designed for summer use only.

"It was challenge to heat those places in the winter," says Demers. The family received help from food baskets and social assistance. It was a far cry from the privileged lifestyle the family had been accustomed to in the early 1950's. "My mother went from being a successful businesswoman to losing everything and having five children to feed and clothe by herself," says Demers.

Education & Formative Years
Due to the constant moving to seek out cheaply-priced apartments, young Demers was often the "new kid" in school at least twice a year. In each new school that he attended, he found himself seeking out students that were bullied or picked on, and defended them. "I just wanted to help them, but this resulted in me getting into a lot of fights at school and I got a certain reputation!" recalls Demers.

Though he may have gotten a reputation for fighting, it might have been an early sign of adopting the motto "to serve and protect"—Demers eventually became a police officer around the age of 20.

The Demers family moved to Laval in 1967, primarily for the reduced rent cost, and again, their first lodging was a summer home, which was not designed for use in the winter. Demers attended École secondaire St-Maxime, and during that time, he discovered that he was good with numbers, and originally wanted to become an actuary. At 16 years old, he needed to help his mother financially, so he began working at an Esso gas station on boul. Sauvé in Laval-Ouest four evenings a week.

First, he pumped gas, but soon began to learn car mechanics. A teenaged Demers was so financially strapped (giving his entire paycheck to his mother to help feed the family), that he often had to wear his Esso uniform to school because he had no other clothes. He completed his final high school year at École secondaire Mont-de-La Salle.

Demers was then offered a full-time position at an Esso station in Ste-Thérèse. "I accepted the job because we really needed the money," says Demers. Despite not having any formal training, his boss at the gas station saw potential in teenaged Demers, and before long, promoted him to manager. Now 18, Demers wanted to attend post-secondary studies but needed to work, so he took a few courses here and there at CEGEP St-Laurent and tried to make his schedule fit around his work hours. "Though it was a hard time trying to balance all of that, I was lucky to meet my future wife at that time," he says. He and Jeanne D'Arc Bélisle met through school friends, and have been together ever since. That was in May of 1971. One month later, Demers found himself in police training, something he had not even considered only a few weeks prior!

30 Years of Service to Laval Police
As he tells it, Demers had not planned on becoming a police officer, but a neighbour who was a local police officer suggested that he try out for it anyway, because the city was recruiting and needed officers. At the insistence of his mother, and to please her, Demers took the required evaluation and physical tests, and to his surprise, days later he was offered a position. "I was really surprised because I came to sports and athletics late in life," he says. "But they were offering me the job and I was supposed to start training the following week!"

Demers then went through a rigorous training program, but true to his father's nature of playing practical jokes, he found a way to make the harsh military-style training a little less serious. Demers recalls making a deal with one of his friends in training who was often getting into trouble with the superiors. "I told my friend that every time he gets a sanction, I will do something to get one as well, so we would both have the punishment together," he explains. "Since I didn't drink or smoke, whenever the guys would go out once a week, I'd have a Coke or 7-Up, but come back to the training camp pretending to be drunk, so that I would get into trouble," chuckles Demers. A common punishment for Demers at that time was to run for one hour every evening after supper, in addition to all of the other physical training in the police program.

Demers's first assignment as a Laval Police officer was in December of 1971. He was assigned to the Chomedey station and his job was to take the emergency responder calls in the ambulatory department, in addition to his regular tasks as an officer. He kept this role for seven years before during which time he launched a new youth city day camp, an innovative project at that time.

The goal of the program was to bring in young boys aged 12-18 whom Demers had previously arrested, so that they could train and play sports instead of being on the streets causing trouble. "We weren't making any money from this effort—we were all working for free—so that we could help the children."

Demers was then put on patrol in the aide à la jeunesse sector in Chomedey, and was the only officer who could speak English, making him more accessible to the English-speaking youth in that area. Demers also became involved with the police union as the Vice-President, and worked on negotiations for the ten years that followed.

Following this period, Demers was promoted to Sergeant at Station 2, and during this time, stories of the Vaillancourt administration's illegal activities were beginning to surface. Demers took it upon himself to investigate and bring his findings to the Sûreté du Québec, and his findings eventually led to the Commission Poitras. According to Demers, his investigation of the Vaillancourt administration did not do his career any favours. "Technically, as a police officer, Mr. Vaillancourt was my boss," explains Demers. As Demers notes, he was then demoted for several years, brought to court (presumably to remove the possibility of him investigating any further), before finally being named Sergeant Detective.

He was assigned to fraud investigation, and this put him once again in the path of the Vaillancourt administration's activities. Following a long investigation, the case was again dropped under complex circumstances, and Demers was then transferred to murder investigation.

Family Life
Demers married Bélisle and the couple went on to have three children, two daughters and a son. Emulating the happy days of his early childhood, Demers recalls a lot of amusing camping trips with his own children when they were young, most notably a time when the family came face to face with a large bear!

At work and at home, Demers admits to being a practical joker like his father was. "I like to tease or play tricks, but only on those I love," laughs Demers. These days, Demers enjoys spending time with his six grandchildren.

New Beginnings
Following his retirement as detective for the Laval Police in 2001, Demers founded his own detective agency with his older sister Andrée. It a way, the brother and sister duo were following in their parents' footsteps as they operated Demers Pro Services. "When I started it, I had no idea we would be so successful," says Demers. His company mainly dealt with fire insurance fraud. "At one point, we had so many clients wanting to give us contracts that I actually had to turn down work just about every week." He operated the company for 12 years, until the call to public service came once again, this time in municipal government.

Demers was asked three times to run for Mayor by David De Cotis, who founded the current party in power, and finally accepted to run in the election of 2013. Following a brief time in provincial politics, Demers set his sights on municipal government.

Breathing New Life into Laval
As Mayor of Laval, Demers has continued to thrive on the ability to serve others. "When I was a police officer, I would be in contact with youth who were going down the wrong path," says Demers. "I was able to steer them in the right direction with the youth sports program I created, and that's also why the idea of creating the Fonds Place-du-Souvenir came to me."

Demers feels that giving the funds recuperated from the previous administration's corruption to underprivileged youth would be the most noble way to use it, thereby assisting in alleviating social inequity in the city. The Fonds Place-du-Souvenir is an amount of ten million dollars of which the interest will be dispersed to various youth causes annually; six hundred thousand dollars a year.

"I sincerely believe that our institutions have the power and the responsibility to intervene and help those in need," says Demers. "We have to aim for a balanced distribution of resources. The city must create favorable conditions for free enterprise, but must also intervene to help shape best practices." Demers points to the city's social housing projects as an example.

Demers has much to be proud of in the way of improvements to the city in his first mandate as Mayor. Free public transport for all senior citizens (credit for that idea goes to Mrs. Demers), renovations to parks, arenas, and community centers are under construction at press time, just to name a few. With the opening of Place Bell on the horizon, Demers and his team's vision of a bustling city center is coming to fruition. "Our partnership with Place Bell is a very balanced one," says Demers. "The merchants can do good business and the families of Laval will have access to dedicated rinks for amateur sports."

With his first mandate coming to a close, Demers is confident that his team have put every effort forward to make Laval a city its citizens can be proud of. He points to his team's strategic and modern management of city operations. "In the end, it's the citizens who benefit. They are now getting more for their dollars," says Demers. Laval citizens saw an average of only 1.63 percent tax increase annually during this mandate.

"I'm proud and impressed with the work done by our team of councillors," says Demers. "Public service has been completely transformed, and Laval is absolutely gaining momentum."

No one could have predicted back in 1959 that a young boy in mourning over his father's death would go from hot summer days riding Rusty into the fields of Oka, towards a winding path of fighting crime, catching bad guys and lifting the fog of corruption from an entire city.

One is reminded Marvel comics storylines that are now Hollywood blockbusters. Perhaps the "Superheros of Laval" will make their way onto a big screen near you, but for now, stay tuned.