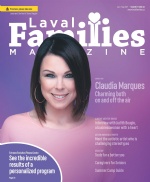 In The Latest Issue:
Latest Issue:
Judith Bougie: The Woman...
Spring in the City of La...
Claudia Marques: On and ...
Innovation and Service at Your Time of Need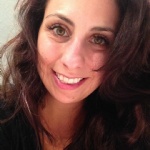 BY:
Lisa Cipriani
Issue 24
Having recently celebrated 94 years of service, Magnus Poirier Funeral Home has continued to evolve with the varying needs of its clientele at a difficult period in their lives. Back in 1923, when founder Magnus Poirier opened his first funeral home in Montreal, an underlying principal informed his business decisions: "We should never grow so large that we cannot personally serve our clients."

Despite five generations having gone by since that time, Magnus Poirier Funeral Home is still a family-run business, currently being run by Magnus's grandchildren, great-grandchildren and great-great grandchildren. There are almost 200 employees, with 20 of these being members of the Poirier family. All funeral directors are also shareholders of the company.

With five locations across the greater Montreal region (Laval, St-Laurent, Saint-Denis, Pie-IX, Viau and Sherbrooke), consulting with a funeral advisor is a simple phone call away. Complete and comprehensive services are offered for both funeral arrangements and funeral planning.

Innovation and Ecology at the Forefront
In keeping with constant evolution of services for its clientele, Magnus Poirier has just completed the construction of Phase II of the Porta Del Paradiso Mausoleum located at the Laval Cemetery. This phase completes the first building that was constructed in 2012, and is the most recent building of all of Magnus Poirier's 13 mausoleum locations.

Magnus Poirier took over the administration of the Laval Cemetery in 1982. With this latest construction, 1500 crypts have been added to the site. Porta Del Paradiso offers a unique look and standard in mausoleums. This site features beautifully landscaped grounds and a geo-thermal irrigation system, cleverly worked into the design of the two ponds placed at the main entrance.

"The two ponds are strategically placed so that we can collect the water from the roof and ground and use it to water the surrounding lawns – it's all part of our geo-thermal irrigation system, which also heats and cools the mausoleum in a very ecological way," explains Jacques Poirier, CEO, President and Director of Magnus Poirier.

The unique name of the mausoleum was selected by long-time staff member Mike Tiseo, who wanted to create a sense of belonging with the name. Traditionally, all of the mausoleums were named after saints. "I decided on the name Porta Del Paradiso (Gates of Paradise) because in the end, that's where all the saints are supposed to be," says Tiseo.

Poirier explains that the mausoleum offers visitors a calm and respectful environment that is available 365 days a year in any season or weather conditions. "With traditional plot burials, typically from December to April you might not have access to the burial grounds or your loved one's gravesite due to heavy snowfall," he says. "Choosing a crypt or niche means you can visit anytime you want—it's peace of mind as well to know that your loved one is inside, away from the elements."

Tiseo explains that with the construction of majestic mausoleums like Porta Del Paradiso, much of the younger generations are more inclined to want to visit their loved ones. "In a mausoleum, you almost feel as though you're in a church, and it can make it less stressful and more comfortable for the younger ones to come visit," he says.

The innovative aspects of Porta Del Paradiso don't end with the outdoor landscaping. Indoors, only the highest quality standards of materials are used for the crypts. "We use only high-end commercial-grade sealants for the crypts," says Mario Di Liello, a funeral advisor. Di Liello also notes that in the newest phases of the mausoleum, a new policy was put in place where only metal caskets can be used, thereby ensuring the best preservation and hygienic standards possible.

Families looking to purchase cemetery property in the mausoleum have many choices to choose from, including several different levels of crypts, and will always be welcome for consultations at any time. "We guide families every step of the way with all the support they need," says John Palazzo, a Funeral Director at Magnus Poirier for the past seven years.

Poirer also notes that mausoleums are also a more efficient use of space. "Ground burials use up a lot of land to bury one body, but in the mausoleum using the same square footage, we can have up to seven levels high, potentially 14 caskets or seven families, so it's a better use of the land space," he says. Outdoors, there is just as much respect for the natural wildlife. "We respect the natural habitat around us, especially the birds that come to this (Laval) area," says Poirier. "In fact, the cemetery is one of the most visited areas for bird-watching."

For the most convenient reception following a funeral, the Porta Del Paradiso site also has a large heated reception tent available several months out of the year that can accommodate approximately 200 people. The team at Magnus Poirier can assist families in all the planning necessary, from music to caterers and everything that comes before and after the funeral.

The official inauguration of the most recent construction of Porta Del Paradiso will take place in Fall 2017, and visitors will be able to walk though the mausoleum and grounds to get a sense of the scope of the area, indoors and outdoors.

The Importance of Planning
Although sometimes a death can be sudden, there are many cases where funeral preplanning can benefit the entire family. Tiseo notes that many individuals plan 10-20 years in advance. "My advice would be to buy cemetery property as soon as you can, and preplan funeral arrangements so you get exactly what you want, and it leaves less stress to your children or loved ones to make those decisions one day down the line," he says.

Di Liello says that approximately 90% of his clientele have already purchased their crypts, but for those who haven't, it's always a good idea to get an early start. "Some preplanning is always a great thing so that when the time comes, and it will come, it can help ease the emotional stress for those who are grieving and that's what's really important," he says.

Another factor to consider is that as the years go buy, the cost of cemetery property increases, making it a smart investment to lock in present day pricing as soon as you can. "Once you've made a funeral prearrangement, your investment is secure and the price will never increase," explains Tiseo. "The funds you paid remain in trust until the death occurs."

With Laval being the third largest city in Quebec and many families migrating from Montreal to Laval in recent years, proximity to a deceased loved is another consideration to make. Whereas in the 1970's the mausoleums were only available in Montreal, Magnus Poirier has changed all that by providing a modern and peaceful mausoleum site outside of the city.

"It's important for families to discuss funeral arrangements, and ideally preplan, so that when the time comes you don't have to go from funeral home to funeral home to figure out the best place, says Palazzo. "The Laval community should speak to their elderly loved ones about proximity. Someone who lives in the Laval area might want to have easier access to their parent or loved one when the time comes, so children of elderly parents should be talking about this now."

Quality Service Above All
The Magnus Poirier team prides themselves on their reputation of superior service, accommodation and follow up after the funeral. It takes a certain type of person to work with people who are potentially still in shock at the loss of their loved one. "I like to help people and when they come to me, they are usually in their most emotional state," says Di Liello. "I feel good about helping them from A-Z, and making their whole grieving experience a little bit easier."

Poirier reiterates the sentiment. "We are a proudly Canadian business with five generations of our family behind it," he says. "We are on duty for you, seven days a week, 24 hours a day."

To sum up the Magnus Poirier approach to serving families in need, Di Liello offers this analogy: "I always put myself in the (client) family's shoes. I ask myself, what would I want in terms of service if a member of my family passed away?"

Reaching out to the Community
Above and beyond the work they do on a day-to-day basis, the Magnus Poirier team is also active in the community. In 1998, the Magnus Poirier Foundation was created, focusing on causes for the personal development and well being of youth and seniors.

The team also participates in an annual fundraiser event for the Marie-Clarac Hospital's Espérance de Vie Enfants du Monde cause. Last year, a 5 à 7 event was organized with live music and catered appetizers. The event raised more than 30 thousand dollars for the cause. This year's edition will take place on September 28th.