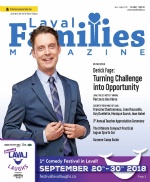 In The Latest Issue:
Latest Issue:
Summer in the City
Derick Fage: Turning Cha...
Sneaky Ways to Get Your ...
Sexual Education for Tweens and Teens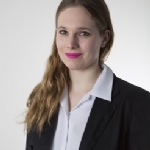 BY:
Lili Monette-Crépô
Issue 24
Since the education reforms of the early 2000's, sexual education has radically changed in Quebec. In the past, time slots were specifically allotted to sexual education and there was a class called FPS (formation personnelle et sociale) or personal and social development, which was on the scheduled curriculum and touched on sexuality.

Nowadays, teachers of all disciplines are expected to integrate sexual educational within their classes, but initiatives related to sexuality teachings differ depending on the school, the teacher also varying parts of the province. A 58-page document written by Francine Duquet, a sexologist and professor in Sexology at UQÀM, can be used as a resource for teachers.

Sophie Morin, Sexologist, says that teachers don't necessarily feel like they have the tools to teach sexuality because they don't have any training. They also find it difficult because there is no allotted period of time for it.

At times, there are collaborations between the school system and different organizations. In Laval, a three-year plan (from 2013 to 2016) was put in place because the rate of sexually transmitted diseases in the city was on the rise since 2000. The Plan d'action intersectoriel is a collaboration with community organizations, education, health and social services.

The document notes that the risk of acting in a damaging way depends on the psychosexual development of youth. Specifically, youth aged 5 to 25 should be targeted by sexual education. Acting in childhood leads to the development of knowledge and expertise over the span of a lifetime. This information will then help teenagers to make the transition into adulthood. Morin agrees and says that the earlier that we can talk about sexuality and love, the easier it will become during puberty.

Morin says that parents remain the main reference when it comes to sexuality because children learn by example, so how parents talk and act towards each other influences the way that the child behave in their relationships. The mother's identity as a woman and how she perceives herself influences her children, and the same holds true for fathers. Having a healthy attitude about sexuality as parents—showing affection and love and talking about sexuality—is paramount.

Morin says that the more a child or a teenager is informed, the more prepared they will be: their first time will only happen when they are fully ready. She explains that some parents fear that if they talk about sexuality it will influence their child in a negative manner, but it is quite the contrary. A teen who is able to think critically about sexuality will be less likely to suffer from the consequences of poor behavioural choices.

Morin suggests that parents talk about their first time to root the formative experience in reality. It is important for the teen to realize that it is a first time, after all, and that things don't always work out as planned. Parents can underline the fact that going through this experience safely with a trusted partner makes it more enjoyable. That way, the teen will have someone to laugh and talk about their experience with.

For parents who are ill at ease having a conversation about sexuality with their children, Morin suggests leaving a book on sexuality around the house, such as Jocelyne Robert's Full Sexuel. She says that there are also books that exist for parents who want to know how to talk about sexuality with their teenagers.

Since the school system may not be providing equal sexual education to all high school students, the responsibility of talking about sexuality falls heavily on the parents. Parents then need to step in with open lines of communication and let their children know that sexuality is part of life. Open dialogue will positively influence teens as they mature into adults.