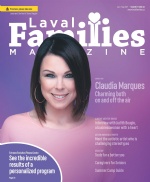 In The Latest Issue:
Latest Issue:
Judith Bougie: The Woman...
Spring in the City of La...
Claudia Marques: On and ...
The Perfect Formula for Learning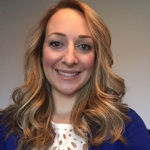 BY:
Maria Tutino
Issue 24
As parents, one of the most important decisions we make for our children is where we will send them to school in order to ensure that they are well prepared for high school and beyond—this is also one of the main priorities of the École Montessori International Blainville. Having just celebrated their 10th anniversary last year, there is no questioning the passion and dedication that this school's leaders and faculty have for their students.

From as early as 18 months old to 12 years of age, children are welcome to EMI Blainville. The care and attention given to each student is what distinguishes this school from other Montessori International schools. "We take really good care of each student and are very involved in their happiness, social life, and of course their education and where they stand in their program," says Mrs. Christiane Yeghissian, Vice Principal of EMI Blainville.

At EMI Blainville, the philosophy that every child is unique and learns at his or her own pace is strongly reflected through the application of the Montessori Method of teaching. By combining this method with the full program of the Ministère de l'Éducation et de l'Enseignement supérior, students graduate with a full education as well as the fundamental skills they require to succeed in their future education as independent students and in life. "The most important education is that of values, manners, and how to study on one's own. This is the type of education that is for life," states Yeghissian.

With its origins in Italy, some of the unique material covered includes practical-life and sensory activities, tailored to each age group. These activities assist children in developing order in their world and what is referred to as the "mathematical mind" by Dr. Maria Montessori, founder of the Montessori educational approach.

The practical-life activities guide students to become more independent and socially aware, while the sensorial materials provide numerous activities that focus on isolating different sensory experiences as well as assisting children in ordering the multitude of sensory experiences that they have been gathering since they were born. "The Montessori Method is designed to motivate students and to teach them to become independent learners. Also, the approach is personalized to each student to facilitate their educational path and to fully develop their potential," says Yeghissian.

Activities using the school's specialized learning materials combine learning and play to enrich learning while keeping young students interested and attentive. "While using the material, the children think they are playing, but they are actually learning," explains Yeghissian. In addition, each student progresses to the next step of an area of study when he or she is ready to move on and daily activities are based on each student's needs, strengths, and developmental stages.

A specially trained faculty, small classes, and SMARTboards in each classroom further strengthen the Montessori approach. All teachers at the EMI Blainville are fully qualified teachers who have also undergone training in the Montessori Method. By keeping classrooms more intimate, there is more attention per child and teachers are able to concentrate more on the needs of each student. "Our classrooms are small [number of children] and if a classroom must be larger, we ensure that there are two teachers for that classroom," says Yeghissian.

Graduates of this school are well prepared for any high school, English or French. In addition, students are even trilingual, as Spanish is a requirement from Kindergarten. "Throughout their school years with us, children become perfectly fluent in both English and French since they follow enriched courses in both languages. This allows them to have their choice of high school," boasts Yeghissian. Children who have graduated from EMI Blainville have moved on to study at prestigious high schools such as Collège St-Sacrement, Externat Sacré-Coeur, Loyola, Selwyn House, Sacred Heart and many more.

On top of an outstanding education, children can also benefit from an array of extracurricular activities including dance, chess, various sports, and private courses in singing and piano.

Enrollment is welcome at any time during the school year. If you would like to learn more about the École Montessori International Blainville or to register your child, you may call (450) 965-7878 or visit montessoriinternationalblainville.com.